Michigan woman almost threw out winning million-dollar lottery ticket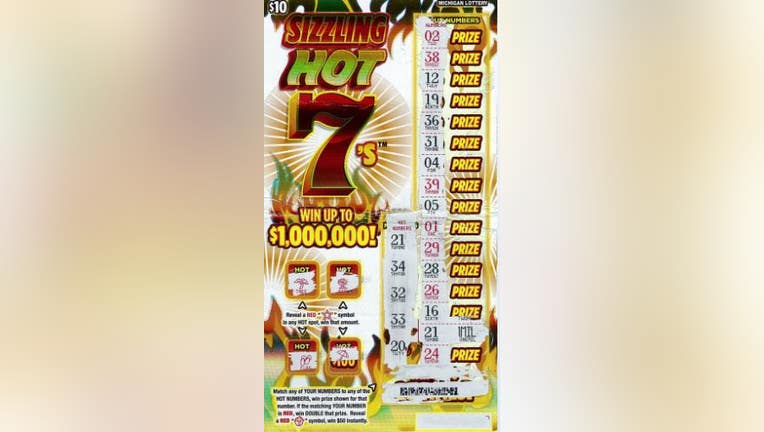 article
CLINTON COUNTY, Mich. (FOX 2) - The 30-year-old woman had almost thrown out the tickets after playing the lottery. 
In fact, she sort of did throw them out after scratching through the numbers. The Clinton County woman tossed both of the recently-purchased tickets in a bag with some other garbage.
"I always play the new instant tickets when they come out each month," said the woman, who recently played Michigan Lottery's Sizzling Hot 7's instant game. 
She bought the tickets at Hansen's Quik Stop, which is located in Orvid, about 30 miles northeast of Lansing. 
"I was at the store one night and decided to buy two of the Sizzling Hot 7's tickets since it is a newer game," she said. "I scratched the tickets when I got in my car and thought they were both non-winners, so I put them in a bag with some other garbage to throw away.
"The next morning, I decided to look the tickets over one more time before throwing them away," she told Michigan Lottery Connect.
RELATED: Woman's 'random urge' to play the lottery scores her big winnings
Good thing she did, because she had won $1 million. 
"…my heart started racing and I thought I was going to faint. I called my mom and my husband right away to tell them the good news! I am so glad I decided to look the ticket over again before throwing it away."
She took the lump sum prize and came away with $693,000. Her winnings include a home purchase and investing the money.