Wayne County woman wins $1 million after 'random urge' to buy Michigan Lottery ticket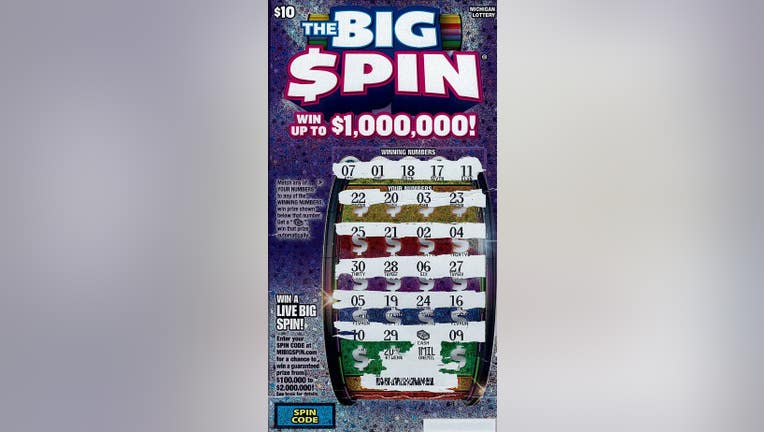 article
WAYNE COUNTY, Mich. (FOX 2) - A Wayne County woman was watching television one night when she suddenly had the urge to buy a Michigan Lottery ticket.
"Me and my husband were watching TV one night, and I got a random urge to go buy a lottery ticket," said the woman, who chose to remain anonymous. "I told my husband about this lucky feeling, so we went out and bought a few tickets."
The 48-year-old went to R & N Fast Track at 24344 Ecorse Rd. in Taylor to get the tickets. She scratched them when she got home and realized there was a reason she had the urge to buy them.
"When I saw I'd won $1 million on my The Big Spin ticket, I called for my daughter and husband and had them look the ticket over. I'm still in shock and get shaky at the thought of winning $1 million!" she said.
She chose to receive a one-time lump sum payment of about $693,000 rather than 30 annuity payments for the full amount. The woman plans to purchase a home and then save the remainder.