Michigan's infrastructure rated C-; here's what improved and got worse in 5 years
DETROIT (FOX 2) - Michigan's infrastructure received a C- grade, meaning that it is mediocre and in need of attention.
This grade is the same as the United States and is an improvement for the state since 2018. 
A group of engineers says the state's roads are slightly improved compared to five years ago, but our bridges and energy reliability are worse.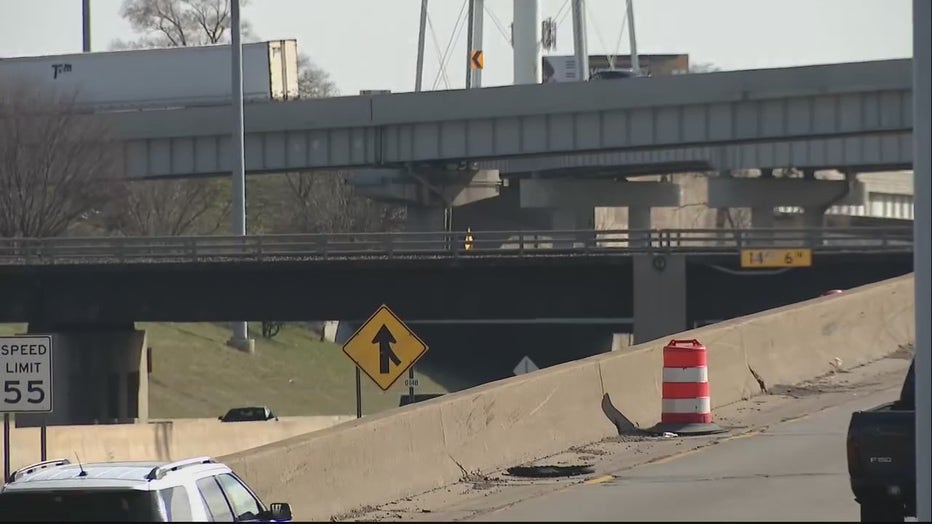 "We are not surprised to see at all to see what we consider poor grades of Michigan's infrastructure. Lawmakers in Lansing have, for decades, have underinvested in our infrastructure, and here are the results," said Lance Binoniemi, with the Michigan Infrastructure & Transportation Association.
Experts say a combination of old infrastructure and weather is contributing to this.
"Our state is home to some of the oldest infrastructure in the nation. We face increasingly severe weather events," said Brad Ewart, the vice president of corporate development with Soil and Materials Engineers Inc.
Michigan's grades improved in the drinking water, rail, roads, schools, and stormwater categories, while they dropped in the bridge and energy categories.
Bridges dropped from a C- to a D+. Engineers say some bridges went from being considered good to fair, and $8 billion is needed to fix them.
"I know there is some planned money in there for bridge funneling. Bridges was, obviously, one of our worst-graded categories. So, we're hoping that makes it through the legislature." said Ron Brenke, the executive director of American Council of Engineering Companies.
The energy grade went from C- to D. Numerous severe storms exposed reliability issues.
READ: Protesters want DTE held accountable for rate hikes, political influence
Engineers say the state has more power disruptions than the national average, and it takes 37% longer to turn the lights back on.
ASCE says to improve, Michigan needs to enhance infrastructure funding, address workforce development challenges, and boost reliability to prevent more outages.
The engineers say lawmakers should no longer drag their feet when investing in infrastructure.