Mike Vernon, Red Wings goalie that won 97' Stanley Cup, brawled with Avalanche inducted into Hall of Fame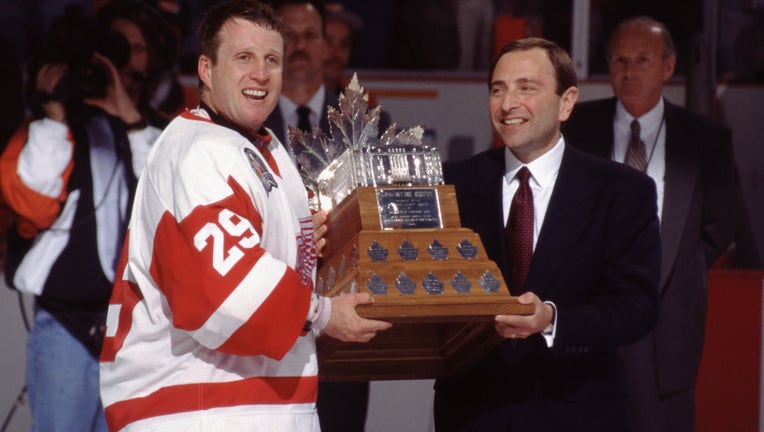 article
(FOX 2) - A name that many Detroit Red Wings fans will remember well just crossed the news cycle again this week. 
Former netminder Mike Vernon, who played with the Wings during their historic rise in the 90s and also threw a few punches during Detroit's brawl with the Colorado Avalanche in 1997, was inducted into the NHL Hall of Fame Tuesday.
Vernon was a part of the Wings team that reached its first Stanley Cup Finals in nearly 40 years before being swept by the New Jersey Devils in 1995. 
He later became the back-up goalie to Chris Osgood when the team returned to the Stanley Cup during the team's 1996-97 season. At one point during the playoffs, he became the team's starter after Osgood struggled during the regular season. He later earned the Conn Smythe Trophy as the MVP of the playoffs.
It was Detroit's first cup in 42 years and the beginning of a dynasty of Detroit hockey. 
Vernon started his NHL career in 1983 with the Calgary Flames, eventually winning the championship in 1989. He finished with a record of 385-273 and 92 ties, playing in 781 games.