Macomb County home explodes after contractors rupture gas line
CHESTERFIELD TOWNSHIP, Mich. (FOX 2) - Crews battled a fire after a mobile home explosion in Macomb County on Friday morning.
Crews were excavating on Jamestown Drive in the Carriage Way Mobile Home Community around 10:50 a.m. when they struck a gas line, causing an explosion. SEMCO Gas Company responded to shut down a gas line that was fueling a large flame.
The homeowners said they were dropping their daughter off at school when they heard a loud boom from the school parking lot.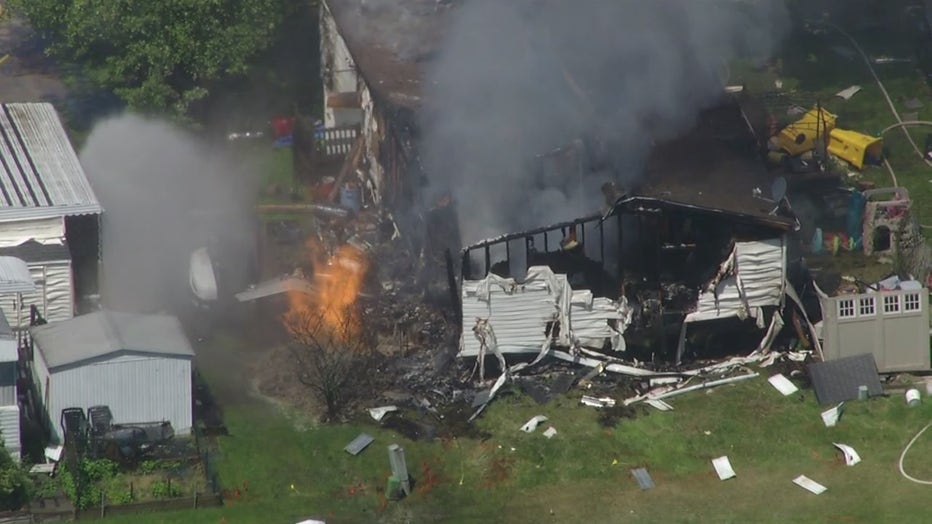 Nearby homes were evacuated as crews worked to knock down the fire. 
Police said no people were hurt, but the family's 2-year-old dog was killed. 
Stay with FOX 2 for updates.