Mothers grieve sons' deaths after White Castle shooting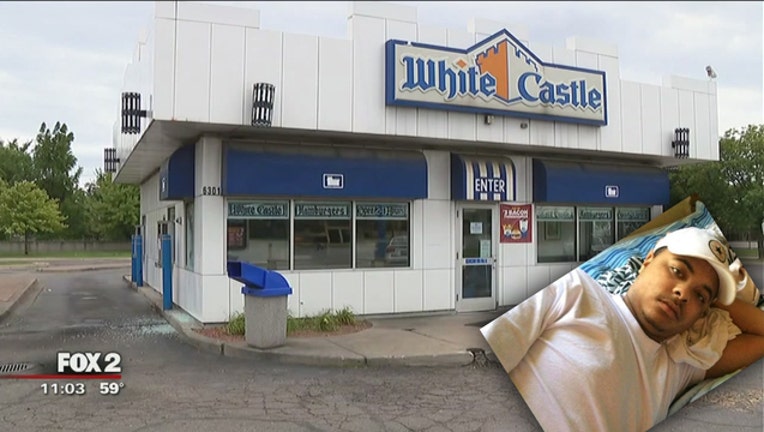 (WJBK) - Two mothers are facing a harsh reality that their sons aren't coming home. 
"I feel like I failed as a mother because I could not protect him," Tonya Gadson said.
Police say DeShawn Gadson and Rashawn Harrington, along with their friend Trevaughn Anthony, were shot and killed after gunshots were fired into a White Castle on Warren near Livernois in Detroit on Sunday morning.
"I just know I woke up to a call. A senseless call," said Devon Harrington.
Young father one of 3 murdered at Detroit White Castle
"I've been on the porch crying asking why, what I'm supposed to do," Gadson said.
Police say two men about 5'11" were both wearing a face mask and dark clothing when they fired shots into the restaurant and left the scene on foot. This mom questions why the lobby was open at that hour.
"The inside of the lobby is usually closed early, so why was the lobby open? If that lobby weren't open my child would not be dead," Gadson said.
Three killed in shooting at west side Detroit White Castle
Police say several handguns were recovered inside the location and the owner of the White Castle says his company is assisting police as the investigation moves forward.
And as these mothers also try to move forward, they admit their lives will never be the same without their sons.
"His son ain't even 2 yet. How are you supposed to tell him his daddy's gone?" Gadson said.
"I just want justice for him," Harrington said.