MSU asks professors, staff to help out at dorm cafeterias due to lack of workers
EAST LANSING, Mich. (FOX 2) - A year removed from going to virtual classes, students are back in person at Michigan State University in East Lansing.
But like everywhere else in the country, good help is hard to find - especially when it comes to on-campus dining services.
"Lines are long, it takes a while to get my food," said one student.
"Like the dorm we're in, there is supposed to be a dining hall but they can't do it because there are no workers," said another student.
It has gotten so hard to find people to work, that some faculty and staff have been asked if they'd be willing to volunteer their services in various dorm cafeterias.
"It's crazy that the request was put out but they need something to happen," one student said.
"I think it's a little crazy - teachers already have a lot on their hands," said another.
"It's complicated," said another. "I know why they are making that request because it is understaffed in the kitchen. But I don't think we should put that stress on them."
In a statement from the university, they say the reason behind the request has to do with past success.
"Faculty and staff have been so generous in volunteering to help with move-in and other important events, we wanted to reach out and provide this opportunity to help relieve some of the burdens from culinary team members who have been working many long hours since school began."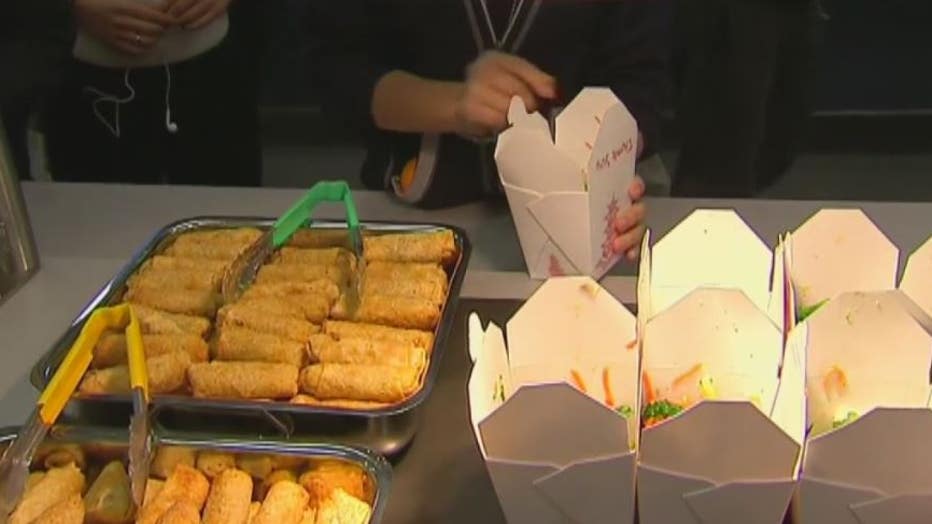 According to the university, several faculty and staff have already answered the call - volunteering their time while they continue to hunt for workers to fill the positions in the cafeteria.