'No foul play' in death of Georgia man found wrapped in rug in Baton Rouge
BATON ROUGE, Ga. - Investigators in Baton Rouge want to talk to the person who may have been the last to see a 42-year-old Georgia father of five alive.
The body of Nathan Millard, a Covington resident, was found Monday behind a shuttered funeral home wrapped in a rug and plastic, according to several Louisiana news sources.
"It's not the ending we hoped for, it's not the ending we prayed for," said Kay Harvey, search coordinator for Texas Equusearch.
Preliminary autopsy results of Nathan Millard's death revealed
The Baton Rouge Police Department held a press conference on Tuesday afternoon to give an update in the case.
Baton Rouge Police Chief Murphy J. Paul, Jr. would not confirm the state of Millard's body when it was found just before 4 a.m. in the 2900 block of Scenic Highway the day prior, but did release information from the medical examiner's office.
"No evidence of internal or external trauma noted. The final autopsy results pending further studies including toxicology testing," Chief Paul read from a report.
The chief did not reveal what they believe the final autopsy results would render, but say, at this point, there are no indications of foul play. He believes it is the best chance to find out exactly what happened.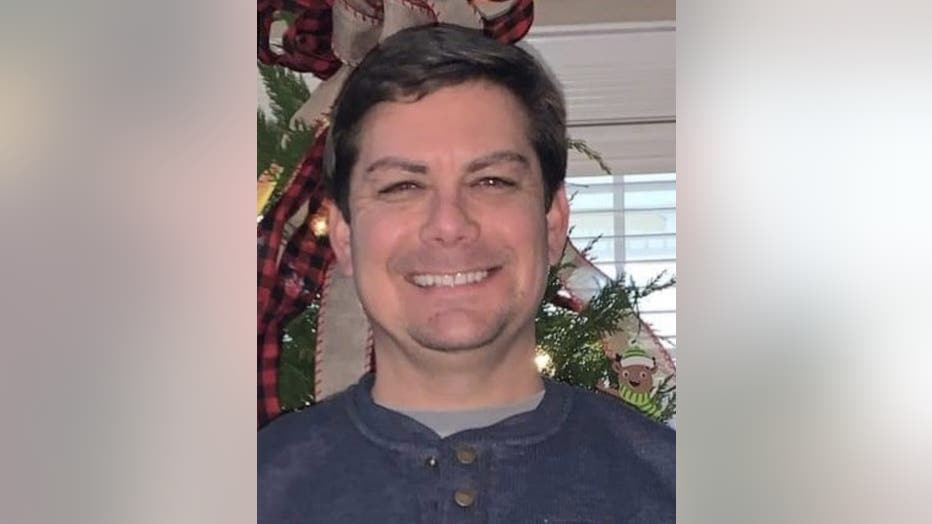 Police piece together a timeline of Nathan Millard's time in Baton Rouge
Chief Paul says since first receiving the missing person's report for Millard, the whole department has been working to find him.
Captain Kevin Heinz, who is the head of Baton Rouge Police Department's Special Victim Unit says they have been able to piece together a brief timeline of Millard's activities starting on the evening of Feb. 22.
Capt. Heinz says investigators have collected all video evidence from establishments in the downtown area, used cellphone records and credit card information, as well as spoken to anyone who they believe may have had contact with him.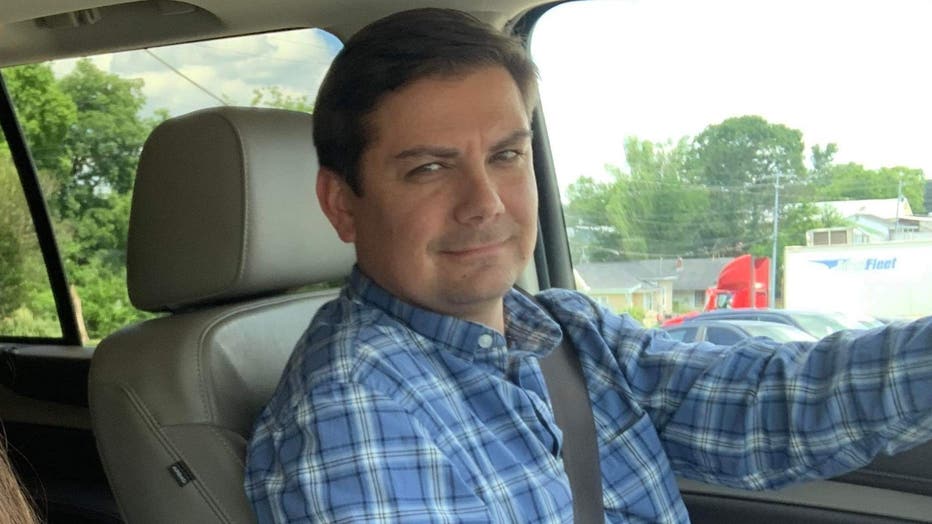 So far, investigators say Millard left a downtown establishment around 10:30 p.m. that night. He then walked through the area, eventually finding his way to the other side of Interstate 110 about an hour later and less than a mile away.
Capt. Heinz said it was shortly after that Millard encountered a security guard at the Greyhound Bus Station along Florida Street. Investigators say the guard believed Millard looked out of place and offered to help him. The guard would ask if he needed a cab, Uber, or another ride service. Millard would decline and continue on his way.
"At no point in time on any of the information that we received or the videos that we've seen does Mr. Millard appear to be in any sort of distress," said Capt. Heinz. "He appeared to be at those locations under his own power, and it didn't appear that there was anything taking place criminally."
Investigators were able to track Millard to several businesses. It was 4:30 a.m. on Feb. 23 when investigators say they lost his trail. They would not release at which business he was last seen because investigators would like the person who last saw him to confirm that location.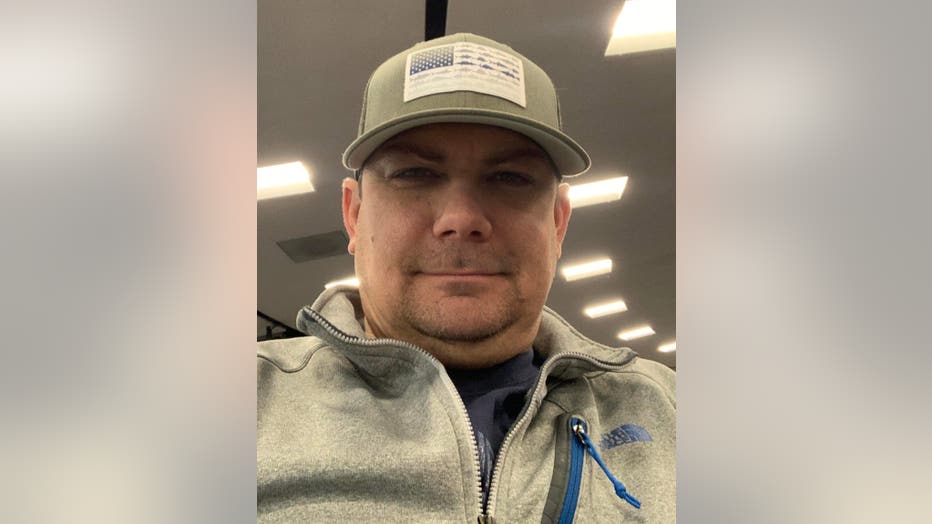 His body would be found 11 days later less than two miles north of the Greyhound station.
"It does appear he was left there, but that's not where, mostly not where, he died," said Capt. Heinz.
Police would not confirm how the body was found, but did say crime scene investigators did not need to take the entire rug found at the scene with them.
"We're not going to comment on any unofficial information, any information that was not released by the police department unofficially," Chief Paul said.
Investigators again reiterated they want to speak with whoever was with Millard last.
"If something happened and there was a moment of panic, come forward, we just want to know what happened to him," said Capt. Heinz.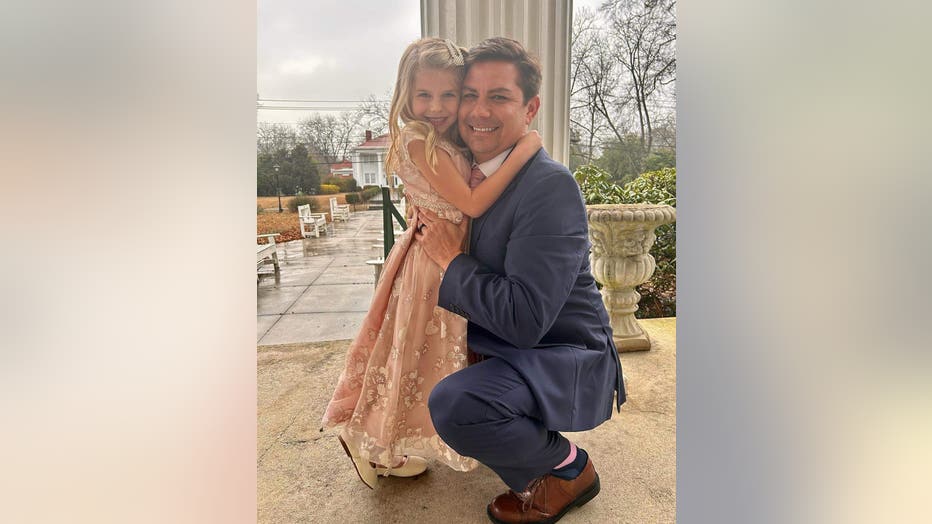 Investigators are asking anyone with information about the case to call the Baton Rouge Police Department or Capitol Region Crime Stoppers at 225-344-STOP (7867).
Why was Nathan Millard in Baton Rouge?
Friends of Millard spoke with FOX 5's Denise Dillon less than a week after he was reported missing in Louisiana.
Matt Still, who has known Millard since middle school, says Millard was there on a business trip. He reportedly met with a client on Wednesday evening.
"They went to an LSU basketball game then to a bar called Happy's in downtown Baton Rouge. His hotel from Happy's is only 500 feet away, it is one block, I've mapped it out on Google," said Still.
When Nathan did not show up for a meeting with the client the next day, they checked his hotel room, but there was no sign of Nathan.
"His stuff was still there, his bed was made, so he hadn't slept in it," said Still.
Still says Millard's phone was found four blocks from the hotel.
"His credit card was used at least twice, once I believe it was an ATM. I've heard there's video of a man using it, and it isn't Nathan. The second time was at a Greyhound station. Also, his wallet clip was found with his American Express, but no ID," said Still.
Nathan has two sons, two stepchildren and a seven-year-old daughter.
"It's just a situation you never ever expect to happen close to you," told FOX 5's Joi Duke on Tuesday.
Millard's family is devastated, but they are in the process of getting together funeral arrangements.
This story being reported out of Atlanta