New Quattro hot-n-ready coming to Little Caesars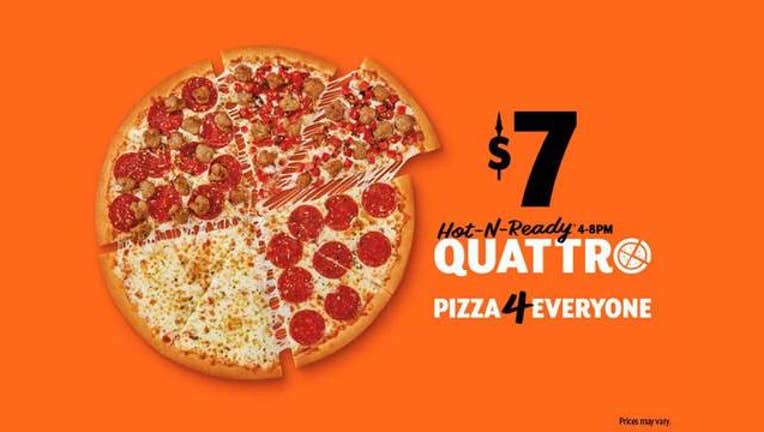 DETROIT (FOX 2) - Little Caesars is rolling out a new pizza that's sure to please everyone in the family. They call it the Quattro. 
It's a hot-n-ready pizza that comes with four different sections, all with different flavors and toppings. 
The four topping combinations are: Pepperoni, Italian Sausage & Bruschetta, Italian Sausage & Pepperoni, and Cheese. The bruschetta topping is tomatoes, garlic, basil, olive oil and balsamic vinegar. 
It will cost $7, but may vary by price depending on your location. 
You can get the Quattro pizza starting on August 19 if you order on the Little Caesars app or website. Then, on August 26, the pizza will be available for walk-in pickups from 4-8 p.m., or by call-in request. 
You can find a Little Caesars location near you online here.