New trade school works to meet skilled trades demand in Michigan
MADISON HEIGHTS, Mich. (FOX 2) - The tools are in place to build a future in skilled trades, and there is a need for the type of work taught at the Southeast Michigan Construction Academy.
"We are seeing crumbling infrastructure and there is not the talent to repair it," said Deanna Morley, VP education at SEMCA.
At SEMCA they have noticed a shift from high school grads thinking the only path forward is a traditional college education.
"For those who want to continue into trade school, or continue their construction education, we want to be a pipeline for those high school programs," Morley said.
One of the big draws to this type of program is the immediate payoff.
"In a program like this you earn while you learn," she added.
There are 600 students enrolled in the academy, with the demand outpacing the space at their Madison Heights location.
So they saw an opportunity to expand the program into Westland. Morley showed a mock-up of what the newest location will look like.
"We got the keys. we are ready to go. There is quite a bit of renovation that needs to be done but fingers crossed, the launch will be in August," she said.
It comes with space for 300 additional students and the backing of state lawmakers - who also recognize the benefit of people learning a skilled trade.
"We got a $3 million dollar Michigan enhancement grant from the state of Michigan that was in the budget for us," Morley said. "We are grateful that we have the support of the legislature. They believe in the skilled trades and they want to see that continued growth."
For more information on how to get involved, visit semcaschool.org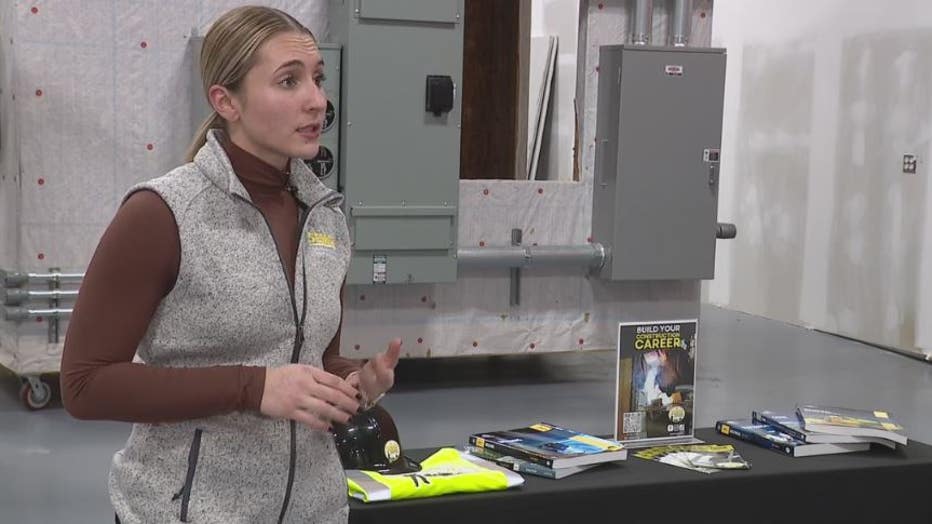 Deanna Morley, VP education at SEMCA.