Newly released details on the Gordie Howe bridge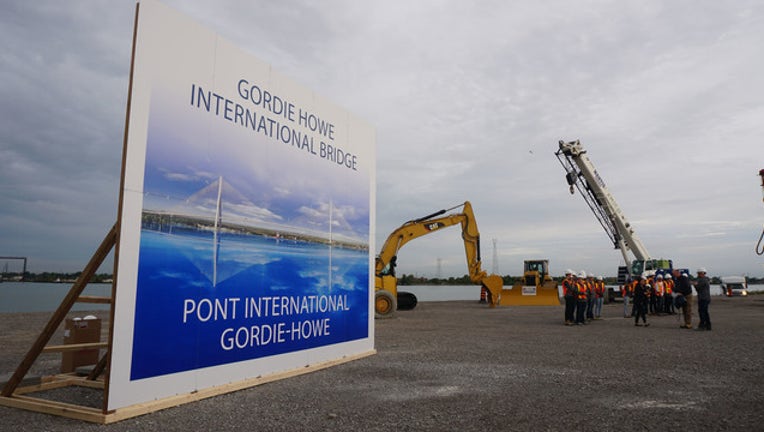 article
(FOX 2) - The Gordie Howe Bridge is still more than half a decade away from opening, but details about the colossal project are beginning to emerge.
At a committee meeting between stakeholders and officials overseeing the project, those details were unveiled.
The bridge will be 1.5 miles long, featuring three lanes going each direction, as well a multi-use path for pedestrians and bicyclists. As the only paved infrastructure offering highway-highway connectivity between Detroit's I-75 and Windor's Highway 401, the bridge will expedite commerce between the two countries.
The bridge is estimated to be built as tall as the Renaissance Center and showcase the longest landmark in the regional skyline. While Canada will operate and maintain the bridge for the next 30 years, the country up north will collect all tolls. The Michigan Department of Transportation will maintain the Michigan interchange.
The modern marvel will also represents a new era of commerce between the U.S. and Canada. As one of the largest U.S. ports of entry in the country (and totaling 167 acres), it will help support some of the $2 billion worth of commerce and 400,000 people that cross the U.S.-Canada border every day.
Construction will last 74 months and include extensive testing before the bridge opens in 2024. The price tag is a steep $5.7 billion Canadian dollars. 
In a commerical that aired last year, the ambassador bridge's owner Matty Moroun expressed his concern for losing American jobs if the Gordie Howe bridge was built. However, there's a reported 2,500 jobs needed for construction, with the hiring process going on now.