Obama: 'I would create a million more Obamas' to fight for 'human progress'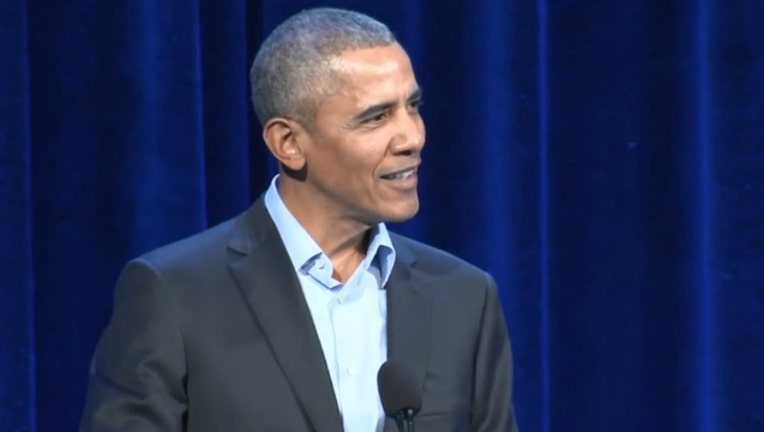 article
TOKYO (Fox 32 News) - Former U.S. President Barack Obama told a conference in Japan that he would like to "create a million young Obamas" to fight for "human progress."
"If I could ... I would create a hundred or a thousand or a million young Barack Obamas or Michelle Obamas," Obama said, according to The Guardian. "Or, the next group of people who could take that baton in that relay race that is human progress."
Mr. Obama was in Japan on Sunday. He has also visited Singapore, New Zealand and Australia during this trip.