Off-duty former DPD commander charged with assaulting man in Corktown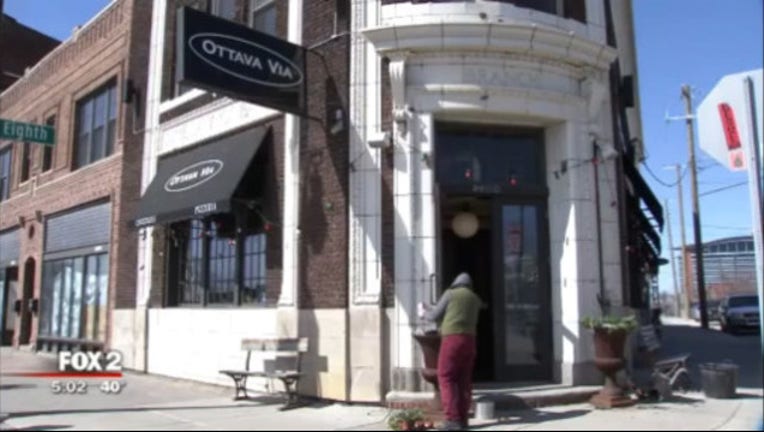 article
DETROIT (WJBK) - Two Detroit police officers have been charged in connection with an assault of a man while off-duty during the St. Patrick's Day Parade festivities in Corktown.
Former Commander Timothy Leach, 48, and Officer Frederick Person, 53, have been charged with assaulting 42-year-old Michael Karpovich of Washington Township on March 11.
Police say around 3:38 p.m., officers were dispatched to a restaurant in the 1400 block of Michigan Avenue where Leach was working as a bouncer. Detroit police say he was off duty as an officer and had not obtained permission to have a second job through the department nor a license to work as a private security guard.
Off-duty DPD commander accused of beating man in Corktown
Leach is accused of kicking Karpovich out of the restaurant by forcibly pushing him, causing him to fall to the floor, hit his head and lose consciousness. He was taken to the hospital and has since been released.  
Police say Leach is accused of failing to report the use of force to the department. He's been charged with assault to do great bodily harm (10-year felony), aggravated assault (one year misdemeanor), neglect of duty (one year misdemeanor), no license security guard (four year felony) and tampering with evidence (four year felony).
Person was present at the scene working security for the restaurant. He allegedly provided false information regarding the assault to police, failed to file a report on the use of force, failed to obtain permission for secondary employment, and tampered with evidence. He was charged with obstruction of justice (five year felony), neglect of duty (one year misdemeanor) and tampering with evidence (four year felony)*.
Karpovich's attorney, Jennifer Damico, says five people called 911 and describe seeing and hearing Karpovich's head hit the pavement. But Detroit Police Chief James Craig says police and hospital staff were originally told Karpovich slipped and fell. Two uniformed officers responded and were apparently told by one of the bouncers the same story - and not told that Leach and another off-duty Detroit police detective were working.
Both defendants are due in 36th District Court at 10:30 a.m. on Thursday, May 24.