Ohio man calls police after pig follows him home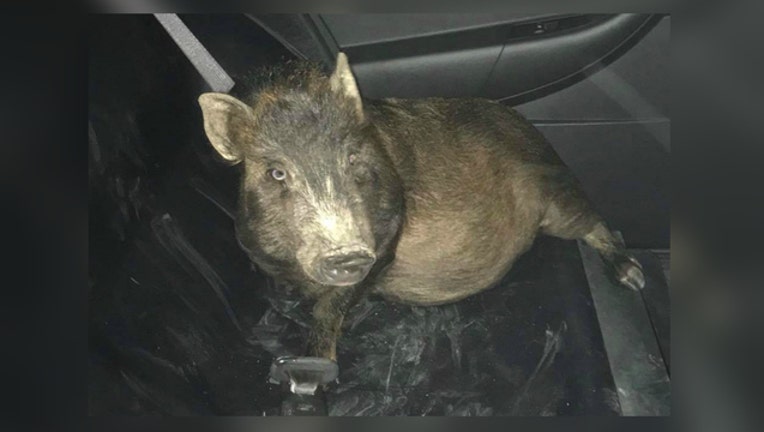 article
(WJBK) - The police department in Ohio thought the man calling at 5:30 Saturday morning was drunk when he was complaining about a pig following him home. But the man was 100% sober - and the pig was absolutely real.
The North Ridgeville Police Department said they laughed out loud when they got the call at 5:30 a.m. The police said they thought the man was drunk or hallucinating when he called them for help when he couldn't shake the swine.
"He went on to state that he was being followed by a pig and didn't know what to do. A pig. Riiiight," officers wrote on Facebook.
Police, doing their duty, responded to the scene and discovered the man was, in fact, being followed by a pig. Not only that, the man was completely sober. 
An officer loaded the pig into the cruiser and returned it to its owner.
The police department also put a kibosh on any pig jokes with this line in their Facebook post:
"Also, we will mention the irony of the pig in a police car now so that anyone that thinks they're funny is actually unoriginal and trying too hard."