Ohio to require overpass fencing after sandbag hits car, kills Mich. man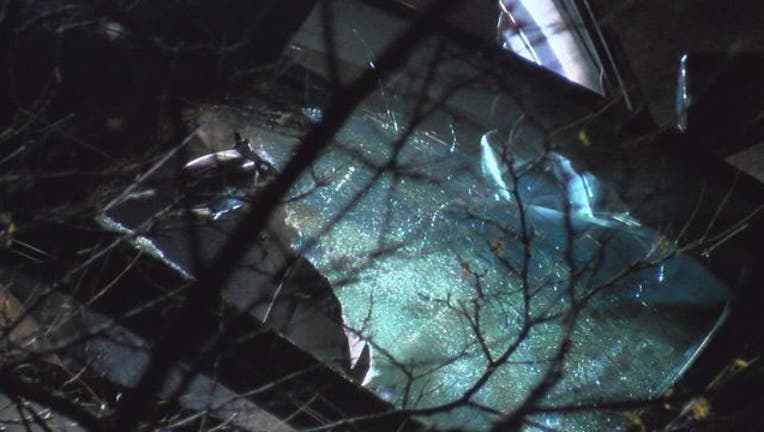 article
(WJBK) - The Ohio Department of Transportation is planning to require fencing at some overpass construction sites after a Michigan man was killed when a sandbag was tossed onto an interstate and smashed through a car windshield. 
The department is drafting a new rule that would require temporary fencing when workers remove permanent barriers at overpasses that are being rebuilt. 
The change comes after 22-year-old Marquise Byrd, of Warren, Michigan, died on Dec. 22, three days after a car he was riding in was struck by a sandbag tossed from an overpass onto Interstate 75 in Toledo.
Authorities have charged four teenagers with throwing the sandbag and other objects at cars.
Ohio teens now charged with murder after sandbag overpass death
The bridge where the sandbag was dropped had fencing, but much of it was removed for a reconstruction project. The new rule will require temporary fencing during work on overpasses that already have fencing and during projects to add permanent fencing to overpasses.
The teens in Ohio who are charged with murder and vehicular vandalism in the Michigan man's death were in court last Thursday after earlier entering pleas of denial to the charges.
Lillian Diallo, an attorney for the victim's family, told The Blade that Byrd had a 2-year-old son and was planning to propose to his girlfriend. 
She said the teenagers should have been home instead of out late on the night the sandbag was dropped onto the interstate. 
"You dropped a 30-pound sandbag over an overpass," Diallo said. "Where is your conscience? Where is your morality? How could you do that to another human being?" 
Meanwhile, also in Michigan, five other teens face life in prison after throwing rocks off an overpass near Flint, which hit a vehicle and killed a man in October of 2017. 
Kenneth White, 32, of Mount Morris was riding in a van coming home from work when authorities say a 6 lb. rock came crashing through the windshield, killing him. 
The teens have been charged each with one count of second-degree murder, and one count of conspiracy to commit second-degree murder. 
The Associated Press contributed to this report