Okla. brothers badly sunburned on daycare field trip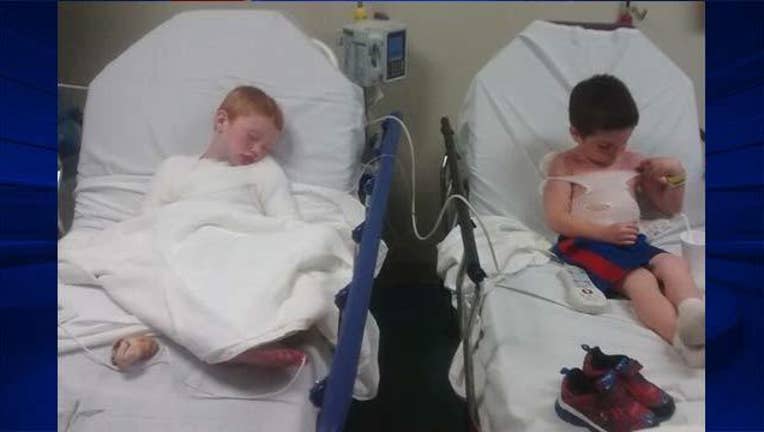 article
(STORYFUL) - Their daycare provider left them in the sun and now two boys from Oklahoma are dealing with a very painful sunburn.
The boys were on a day trip with their day care center to a splash pad. They were let outside for hours with no sunscreen or shirt -- and the heat index approached 110 degrees that day. The family writes the state was even under a heat warning.
The boys' aunt posted photos of  the burns. Seven-year-old Conner got second- and third-degree burns.
Five-year-old Trey suffered second-degree burns.

They boys are in a special hospital in Texas right now.
A GoFundMe campaign has been setup to help the boys' mother raise money for their care. You can make a donation here.
The daycare center is under investigating right now by state and local police.