One day after tragic shooting of Va. officers, young boy thanks police in 911 call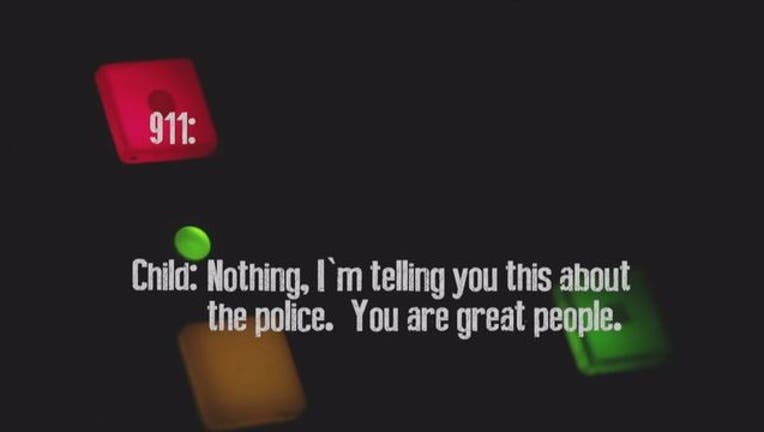 article
WOODBRIDGE, Va. - The Prince William County Police Department suffered a huge tragedy back on Feb. 27 after three of their officers were shot in a domestic-related incident. One of the officers would die from her injuries.
Officers Ashley Guindon was working her first shift after being sworn in and rejoining the department that day when she was fatally shot while responding to a 911 call at a Woodbridge home. Officers Jesse Hempen and David McKeown were also wounded in the incident, but would survive.
Ronald Hamilton, an Army staff sergeant, has been charged with Officer Guindon's murder. The 32-year-old man is also accused of fatally shooting his wife before police arrived.
The Prince William County Public Safety Communications 911 Center said it receives over 185,000 emergency calls a year.
One day after the officers were shot, Prince William County police said their 911 center received a call from a young child. He didn't have an emergency, but wanted to pass along a heartfelt message that police found very touching.
Take a listen below. (APP USERS: CLICK HERE)
Continuing coverage:
Prince William Co. police officer killed in shooting on first day on job
Rookie officer killed in the line of duty remembered for her "passion" for job
Pentagon employee suspected in killing of rookie officer Ashley Guindon, wife held without bail
Funeral services held for fallen Officer Ashley Guindon
Victim's family: Murder suspect 'couldn't have asked for a better wife'
Suspect in murders of wife, rookie Prince William Co. police officer held without bond
How to honor fallen rookie officer Ashley Guindon
Woodbridge shooting reignites discussions on domestic violence
Candlelight vigil held for Crystal Hamilton
Officers post "first day" pictures in solidarity with slain rookie officer Ashley Guindon
Fundraiser held to help Prince William Co. officers injured in shooting
Officer Ashley Guindon laid to rest in Massachusetts hometown
Officer injured in Prince William Co. shooting now recovering at home
Lawyer: Man accused of killing Officer Ashley Guindon is mentally impaired