Parasite outbreak that's sickened 163 people linked to McDonald's salads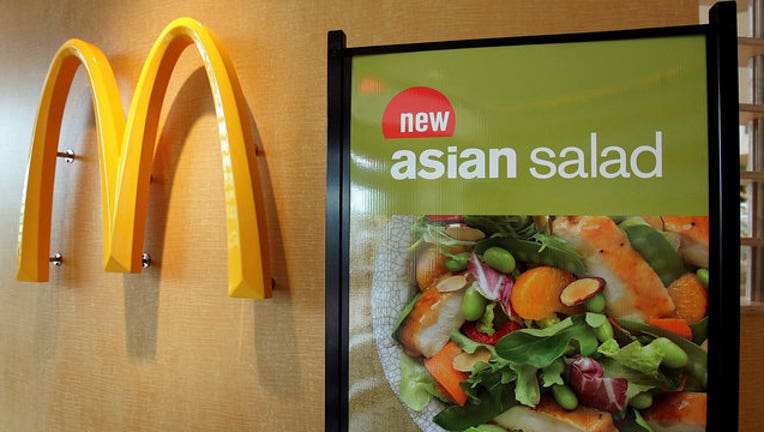 (WJBK) - A parasite found in the lettuce of McDonald's salads is believed to have caused dozens of people to get sick across the country. 
The U.S. Food and Drug Administration and the Centers for Disease Control and Prevention is investigating an outbreak of cyclosporiasis that they say is likely linked to lettuce in the popular fast food chain's salads. 
The CDC reports 163 people in 10 states have become ill. Three of those people had to be hospitalized. 
The CDC says those who have gotten sick live in Florida; Iowa; Illinois; Kentucky; Minnesota; Missouri; Nebraska; Ohio; South Dakota; and Wisconsin. 
The CDC says if you've eaten McDonald's salads in any of the above states, excluding Florida, to watch for symptoms. The CDC notes that the Florida patient ate one of the salads while traveling in Kentucky.
Last week, McDonald's voluntarily stopped selling salads in all of the affected states, including other restaurants in Indiana; Michigan; Montana; North Dakota; and West Virginia whose lettuce blend may have also been contaminated.
Most people infected with Cyclospora develop diarrhea, with frequent, sometimes explosive, bowel movements. Other common symptoms include loss of appetite, weight loss, stomach cramps/pain, bloating, increased gas, nausea, and fatigue. Vomiting, body aches, headache, fever, and other flu-like symptoms may be noted. 
Some people who are infected with Cyclospora do not have any symptoms. 
If not treated, the illness may last from a few days to a month or longer. Symptoms may seem to go away and then return one or more times. If you could be affected and notice symptoms, call your health care provider. 
Cyclosporiasis is not likely able to be passed directly from one person to another. 
"McDonald's is committed to the highest standards of food safety and quality and we continue to cooperate and support regulatory and public health officials in their investigations," McDonald's said in a statement Friday.