Patient leaves ambulance, runs on Atlanta freeway, is killed by cars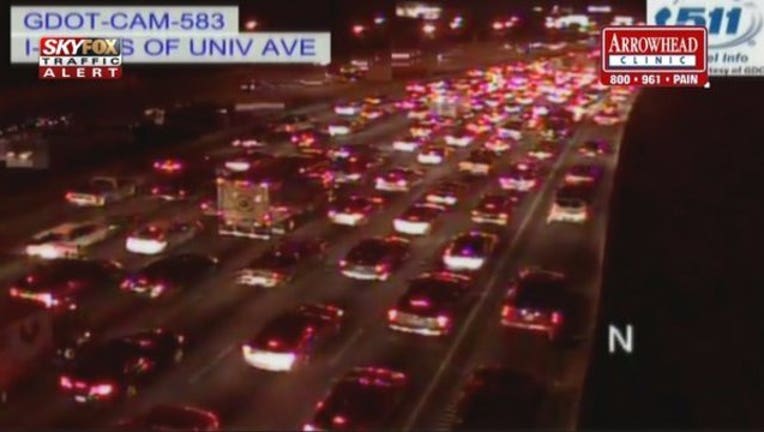 article
ATLANTA (AP) - A patient bolted from an ambulance, ran across five lanes of traffic and was struck and killed by cars, shutting down early morning traffic Monday on one of metro Atlanta's busiest interstates.
The ambulance was transporting the patient to Grady Memorial Hospital for an evaluation shortly before 4:45 a.m. when he became agitated and removed his restraints, police said.
Atlanta police Officer Kim Jones said the ambulance pulled over on the shoulder of the Downtown Connector, where Interstates 75 and 85 merge, and the patient got out and ran across five lanes of traffic.
Police said he then tried to run back into traffic, where he was hit by a Honda Accord.
"The victim was then trapped under another vehicle where he died from his injuries," Jones said in a statement.
His name wasn't released. The Fulton County Medical Examiner was expected to confirm his identity and then notify his family, Jones said.
The crash blocked all northbound lanes of the freeway for a time, leading to a massive traffic jam at the start of the morning rush hour. The Downtown Connector is a key thoroughfare through the heart of downtown Atlanta, carrying more than 350,000 vehicles per day, according to the Georgia Department of Transportation.
By 6:30 a.m. Monday, nearly two hours after the death, the freeway returned to normal traffic.