Performer catches fire during school pep rally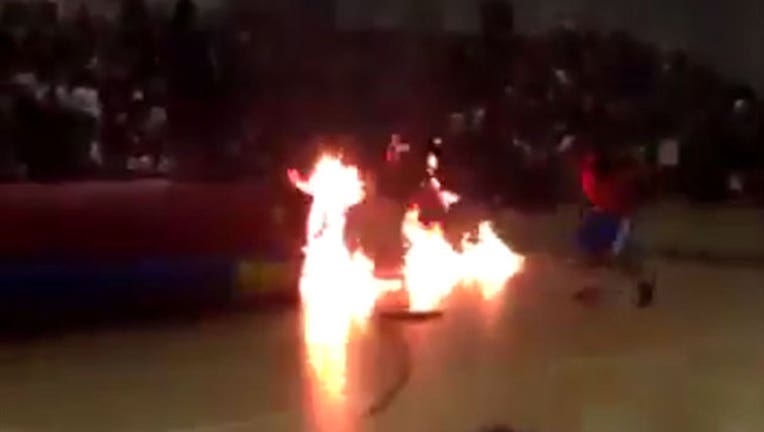 article
A fire-breather caught fire during a pep rally performance at a Florida high school.  Several students were also injured in the aftermath.  It happened at Atlantic Community High School in Delray Beach.
The fire-breather, reported to be a professional, had a problem with a lighted baton, causing a fire to break out in the gym.
The flames were captured on video and uploaded to Twitter.   A person using a microphone is heard yelling for students to sit down as the gym is filled with screams.
The school district issued a statement saying: "We are aware of an accident during a performance at a pep rally at Atlantic HS. Some reporting as 'Explosion'. Adult performer caught fire."
20 patients were treated for injuries.  Seven students and the performer were taken to hospitals.  The adult had serious injuries and the students were described as having "non-life-threatening" injuries.