Petition for hybrid and online classes at MSU gets 20K signatures after shooting
FOX 2 (WJBK) - There have been more than 70 mass shootings this year across the nation in the past year. And every time this happens we ask ourselves what we can do legislatively, and security-wise.
For some MSU students less than a week after the terror on campus, they feel school officials could not have possibly answered those questions fully.
MSU student Breanna Peterson had to drive past the union to get to her apartment that Monday night.
"My friend and I, we started to see everything unfold," said Peterson. "I don't want to get into too much detail on what we (saw). It was a very traumatic experience. And it's something no person, let alone a college student, should have to go through."
It is too much - but one thing is clear.
FOX 2: "You don't want to be there right now?"
"Yes. Especially going back on a Monday and this event happened on a Monday," said Peterson.
She is one of almost 20,000 who signed a Change.org petition, calling for a hybrid or online option - instead of having to go back to the place where fellow students - some she knew - lost their lives. And where many on campus felt scared for their own.
"Why would we feel safe with police being on campus thinking that is enough," said Peterson. "(There's) still people grieving I'm grieving. I have a funeral to go to next week. I'm not thinking about an exam, my classes, I'm thinking about safety and my mental health."
An MSU spokesperson says they're taking student safety seriously, adding police and evaluating their safety plan:
"We have been working diligently to provide resources for faculty and academic staff on how to prepare for returning to the classroom and supporting their students during this time," said Dan Olson, deputy spokesperson, in a statement.
"We're grateful for prayers, but we need policy change," Peterson said. "MSU is not giving us the grace for that."
A spokesperson said safety and security is top of mind. University leaders are in contact with local, state and federal law enforcement.
Students can also expect to see more East Lansing police on campus Monday. Mental health experts will be available to assist students with trauma on campus also.
No final decisions on permanent security changes as of yet.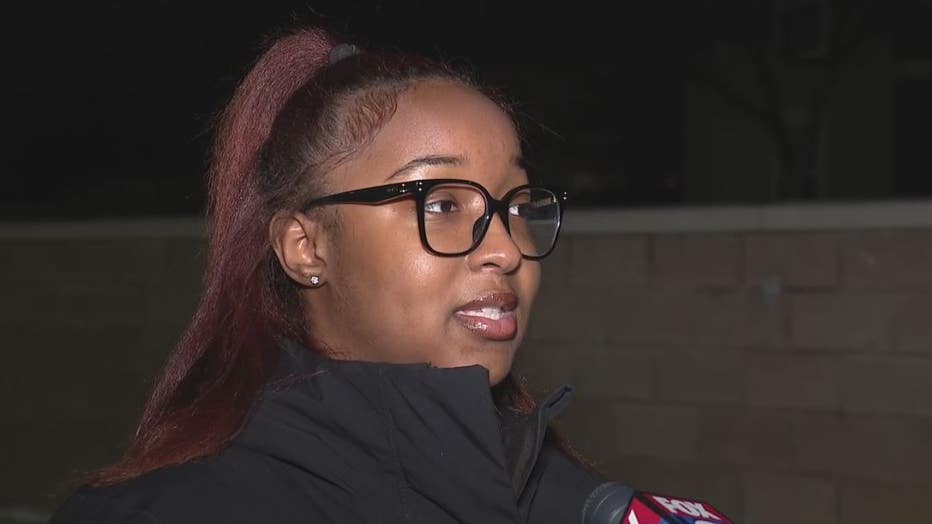 Breanna Peterson, MSU junior.