'Pillar of community' among innocent victims in senseless murder spree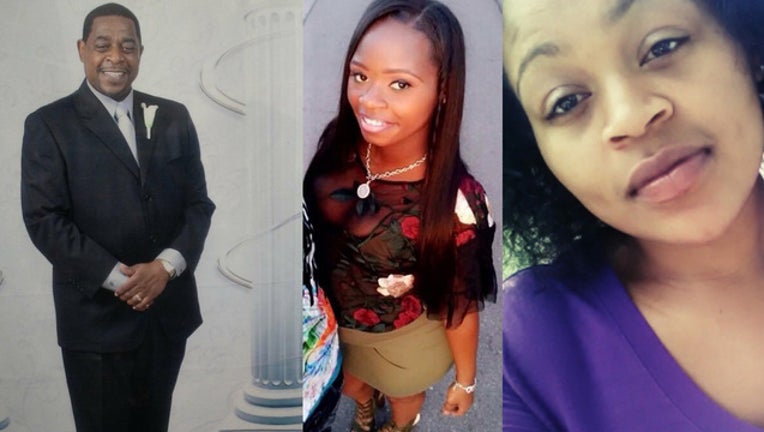 article
DETROIT (WJBK) - Detroit Police say a man who shot three people to death at a gas station and another man a few miles away is dead from a self-inflicted gunshot. Now, the families of the victims are gripping with the loss.
George Davis Jr. died Monday after shooting himself following a police chase that stretched from Detroit to Toledo. Police said Davis shot three people at the Sunoco at 22700 Fenkell and another man in the 15000 block of Faust. 
Of the victims, one is Deacon Raphael Hall who was well known in the Brightmoor community. He was well-loved and served his community at the Citadel of Praise church.
3 killed in gas station shooting on Fenkell, 4th killed minutes later on Faust
"My dad is a pillar in the community," his daughter, Tarina Bargaineer said. "He's just a great man. We would never have thought of anything like this - this is very devastating and very tragic."
Hall was innocent, as was his daughter, 24-year-old Cierra Bargaineer and their neighbor, 21-year-old Kristin Thomas. The father and daughter stopped to pick up Thomas to give her a lift to work to her job in McDonald's
Chase with gas station triple murder suspect ends in Ohio
"She was an innocent bystander on her way to work and they gave her a ride - being neighborly," Detroit Police commander Jacqueline Pritchett said.
The fourth victim has been identified as Davis' cousin, 22-year-old Jamon Thomas. He was at home with his girlfriend at the home on Faust when Davis came showed up. 
Police said Davis shot Thomas two times as his girlfriend and their 6-month-old child hid in the attic.