Plus-sized model Ashley Graham featured in ad in SI swimsuit edition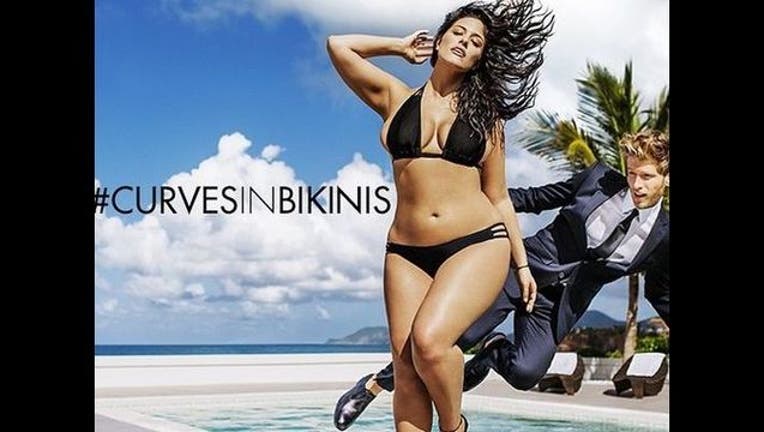 article
"I know my curves are sexy and I want everyone else to know that theirs are too. There is no reason to hide and every reason to flaunt," Graham says in a statement.

The ad is part of a new Swimsuits for All campaign, #CurvesinBikinis, that aims to help celebrate the beginnings of the "Curvy Girl Era" and to help women feel confident and sexy in any swimsuit.

"The world is ready for more curves in bikinis," Graham says of the campaign.

The 27-year-old model who is a size 14 has been very vocal about the need for the media to embrace curves. In January, she penned an essay for Net-a-Porter's online magazine, The Edit, encouraging women to love their bodies. 

"I think that you can be healthy at any size and my goal is to help and educate women on that," she wrote. "It doesn't matter if you're a size 2 or 22 as long as you're taking care of your body, working out, and telling yourself, 'I love you' instead of taking in the negativity of beauty standards."

The Sports Illustrated swimsuit issue hits stands on Feb. 9. 

More info from FOX news

While many people are expressing praise for that swimsuit company, others are disappointed with Sports Illustrated. A Deadspin writer penned a sarcastic editorial that 'praises' SI for accepting money to put Graham in the ad. That sentiment is being echoed online with more saying SI should have featured her alongside the other models instead of a single ad.