Westland man arrested for possession of 3,000 Grams of crack cocaine and fentanyl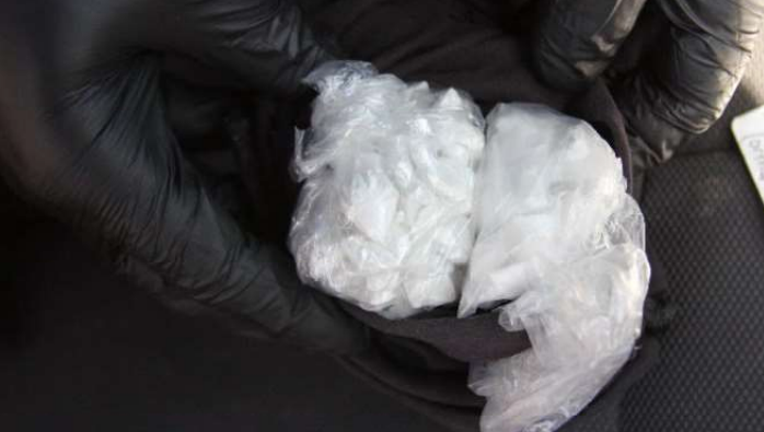 article
WESTLAND, Mich. (FOX 2) - Federal authorities said a man who sold to an undercover agent was found with close to 3,000 grams of crack cocaine and fentanyl.
During a search of a Westland man's truck, residence, and personal belongings, authorities discovered fentanyl, methamphetamine, crack cocaine, and multiple firearms.
On Wednesday, June 7, a criminal complaint was unsealed, naming Kevin Smith of Westland as the suspect.
Livonia Police Department began investigating Smith for dealing drugs in the spring. During the investigation, Smith was seen selling drugs.
On May 11, authorities executed a search warrant for Smith and his property.
During a traffic stop, officers arrested Smith and then searched his vehicle. While searching Smith's vehicle, officers found a stolen Ruger .38 caliber revolver from Detroit, 10.2 grams of suspected crack cocaine, 34.2 grams of suspected fentanyl, a digital scale, and $2,840.00 in cash.
Although the officers did not find anything illegal in Smith's possession during the arrest, a subsequent search before he was booked into jail revealed approximately 3.9 grams of suspected crack cocaine hidden in his sock.
Authorities then searched Smith's Westland home where they reported discovering approximately 2,574 total grams of suspected methamphetamine, 266 total grams of suspected fentanyl, 186 total grams of suspected cocaine, and 75 total grams of suspected crack cocaine.
Authorities also recovered two 9mm Luger handguns without serial numbers, as well as ammunition, firearms magazines, drug packaging, a drug log, digital scales, a drug-cutting agent, a hydraulic press, and $4,226.00 in cash.
Smith is facing charges of possessing a firearm to further a drug trafficking crime and possession of controlled substances with the intention to distribute them.