Police find second pig inside property owned by hoarder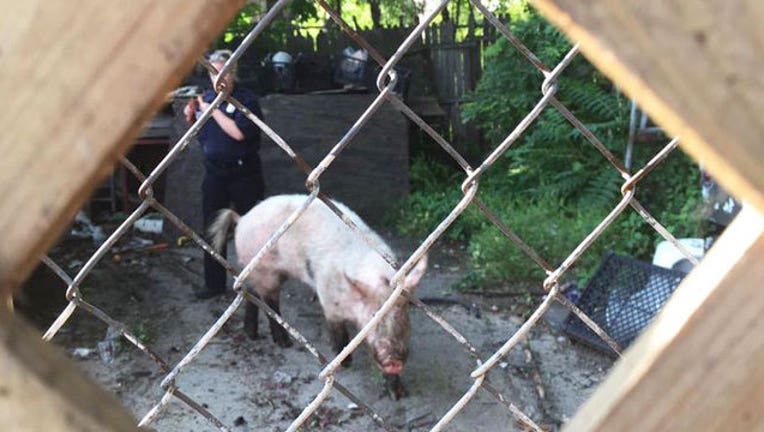 article
A few days after a large pig was found in the basement of a home owned by a deceased hoarder, a second has been discovered.
This time, a pig at a Highland Park building property owned by Gary Roquemore. On Friday a pig was found inside a basement of a Detroit house he owned.
This time the pig was removed from the building after only a couple hours after a tandem effort by Highland Park police and fire.
Roquemore, who once ran for Wayne County commissioner, and was in the news before accused of hoarding by neighbors, died of natural causes early last week. 
A pig was found inside a residence on Orangelawn Street - which took police and animal control hours to rescue. The pig was in a basement with the steps missing from inside.
FOX 2's Taryn Asher will have a report on how this pig was removed and if there is reason to believe there are more stashed at Roquemore's properties tonight at 10.