Prosecutor: 'insufficient evidence' to convict Dearborn officer in shooting of Kevin Matthews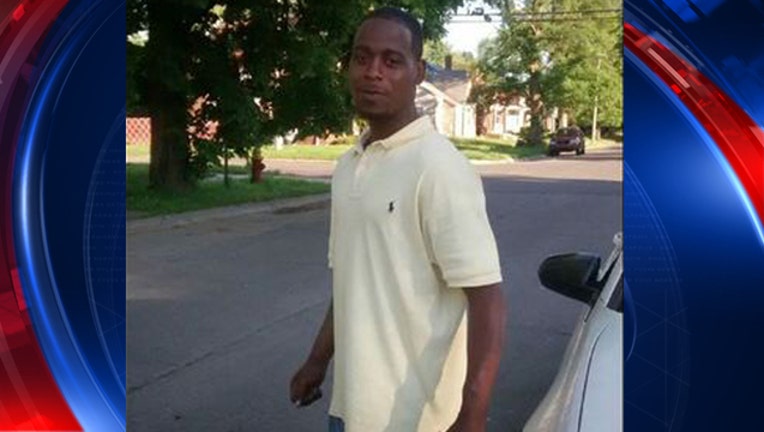 article
DETROIT (WJBK) - The Wayne County prosecutor announced on Wednesday that no charges would be filed against the officer involved in the shooting death of Kevin Matthews just two days before Christmas in 2015.
After the lengthy investigation, Wayne County Prosecutor Kym Worthy announced that charged would be filed. Matthews was shot in Detroit by a Dearborn Police Officer after a foot chase and during an intense physical struggle.
Worthy called the decision "heart-wrenching for all parties involved" and said this was a case of self-defense. Matthews was shot nine times by the officer after he tried to get control of the officer's gun, Worthy said.
Police say they were first called to Tireman and Greenfield to a disturbance at a gas station on December 23. Matthews was harassing a female employee because he didn't want to pay for an energy drink.
She said he became loud and the two got into a fight. At that point, Matthews was locked inside the store and she called police.
When they arrived, they unlocked the door and he ran off. Police lost track of him until just before 12:30 when an unmarked scout car recognized him as he was walking in the same area.
The officer finished the traffic stop he was conducting at the time and then drove to Whitcomb and crossed into Detroit. He ordered Matthews to stop but he kept running.
The officer chased him northbound on both sides of Whitcomb. Matthews then climbed a fence into the backyard in the 8800 block of Whitcomb. In that backyard is where he was shot and later died.
Five witnessses, evidence, and statement from police shows that Matthews and the officer were engaged in a "intense struggle", Worthy said.
It ended when Matthews pulled the ammunition magazine from the officer's belt, which was next to his gun. The officer was on his back on that point and fired nine shots from his weapon, killing Matthews.
Toxicology results show he had hydrocodone in his system but no other drugs or alcohol.
In the end, the Wayne County Prosecutor found that there was "insufficient evidence" to charge the Dearborn officer with criminal charges, given the facts of the case.
Prosecutor Worthy said, "Our goal is to make sure that we make just decisions according to the applicable law.  These decisions were particularly difficult and heart wrenching for all parties involved, including me.  We take our responsibility very seriously and both cases had many issues to investigate.  This added significant time to our ability to come to just decisions.  We interviewed numerous witnesses, reviewed reports, analyzed all the physical evidence, police training materials, medical records, and consulted with multiple experts.  Thoroughness takes time.
"After careful analysis we have concluded that we cannot prove the Matthews case beyond a reasonable doubt because of the laws of self-defense.  We also cannot prove the Wilson case beyond a reasonable doubt because of the law of self defense, the law of defense of others and the law regarding apprehension of a fleeing felon."
Worthy has also determined no charges will be filed in the fatal shooting of Janet Wilson, who was also shot by a Dearborn officer. You can read more about that case here.