Prosecutor: Michigan priest pleads no contest to sex charges for grooming, groping teen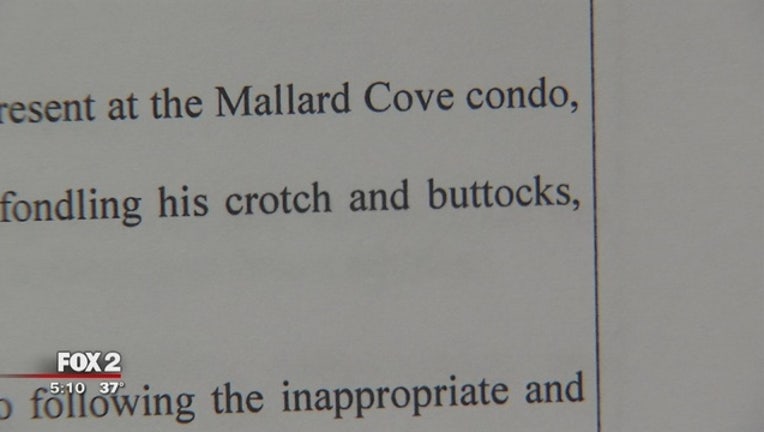 (WJBK) - A 71-year-old Catholic priest in the Saginaw area has pleaded no contest to sexual abuse charges involving three young men.
The Saginaw County prosecutor's office says Father Robert Deland's plea to criminal sexual conduct, attempted criminal sexual conduct, gross indecency between males, delivery of an imitation controlled substance and furnishing alcohol to a minor came Tuesday -- a day before his trial was set to start. A no contest plea isn't an admission of guilt but is treated as such for sentencing.
A teem accused the priest at St. Agnes Catholic Church in Freeland, near Saginaw, of fondling him, providing cash and requesting that they "party together" with drugs.
RELATED: Michigan priest accused of grooming, groping teen
Police say a 21 year old and a 17 year old worked undercover to help make the arrest. Todd Weglarz of Fieger Law, who represents the younger man, said that man met the priest when he was just 16 years old at a friend's funeral after that friend took his life last year. It is alleged the priest invited the teen to complete community service at his church after the man became involved in legal trouble.
"It's a progressive, gaining your trust-type thing, and then he starts moving in: Let's start getting drugs, let's party, I have a special bedroom for you.Then the assaults. Yes, this is very well calculated," Weglarz said.
Weglarz says the teen's parents went to police at some point during the grooming process, noticing the amount of attention the priest was giving their son. The lawsuit alleges Deland was calling or texting the teen at least 17 times a day by the end of the year.
Deland was arrested in February after the teen agreed to work with police. 
"This child was very courageous. He decided to try to prevent this from happening to other children so he was working with them and a lot of these things we put in our complaint...were recorded. They've got video and or audio," Weglarz said.
It is alleged Deland, who sat on the board of a child abuse prevention council, has been investigated in the past for similar behavior and since the arrest, police say other victims have come forward.
"This case is about more than just Father Deland, it's about his supervisors, it's about the Catholic Church. We know that they've had a longstanding problem with this," Weglarz said. "We want justice for sex assault victims, we want justice for victims of Father Deland, we want justice for all victims of the Catholic Church."
Prosecutors say Circuit Court Judge Darnell Jackson indicated Deland would be sentenced to a year in jail and five years' probation. He also will be required to register as a sex offender.
The Catholic Diocese of Saginaw suspended Deland earlier this year.
The Associated Press contributed to this report.