Redford dad charged in Father's Day shooting of son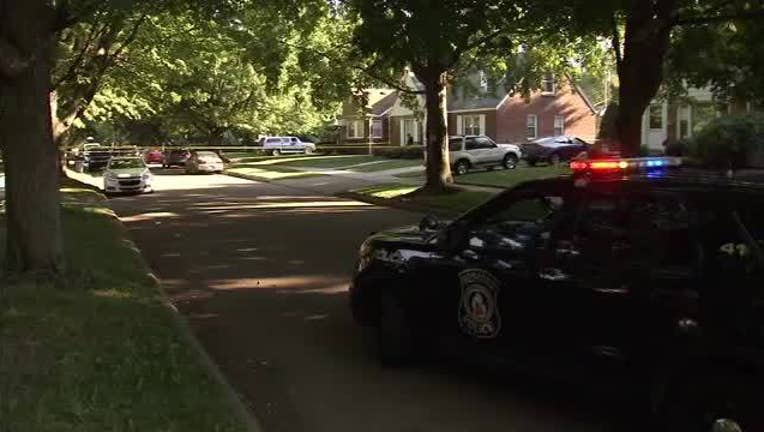 article
A Redford man has been charged with shooting his son during a Father's Day altercation this past weekend because the son 'disrespected him'.
Howard Lowry, St., 48, was charged in Wayne County court with two counts of assault with intent to murder, child abuse forth degree, felon in possession of a firearm and felony firearm. 
Police were called to the Lowry house in the 10000 block of Mercedes Street in Redford Sunday evening. Lowry got into an argument with his 16-year-old that got physical. At some point, his other son, 23-year-old Marcus Ross, got involved.
Wayne County Prosecutor Kym Worthy said Lowry got very upset and went to his bedroom and grabbed his shotgun. He came back into the living room and shot Ross in the stomach, in front of Ross's one-year-old son.
Dre Wallace, who was in the neighborhood visiting, said it started with the family inside the home arguing.
"As soon as I hear the arguing, right after it follows a gunshot. It's just shot boom. That's when my saw my friend, his baby's mama comes out and says, 'Dre help him. Somebody help him,'" Wallace said.
When Wallace went inside the home, he said he saw his long-time friend lying on the floor after he had been shot by his own father and you won't believe dad's response.
"I see my friend just lying there - he's shot, he's just laying there on the floor -- and I'm like man just be strong bro," Wallace said. "And the whole time the dad is sitting there looking at everybody crazy, (sayin) this is will happen to anybody that disrespects me in my house."
Wallace said the father also came outside the home yelling, and admitting to shooting his son.
"This is like my brother, man. I've known this guy for a long, long, very long time … He's a good person. He's not into anything bad. He's got three kids -- three little kids that were in the house right next to him as he shot him," he said."
Ross is being treated in a nearby hospital. His young son was not hurt in the shooting.
Lowry is expected to be arraigned on Wednesdsay on the above charges.