Relative: Lincoln Park police knew of prior abuse 5-year-old suffered before his death
FOX 2 (WJBK) - There are chilling new details after a Detroit mother was charged with torturing and killing her 5-year-old son. We have learned police knew about the abuse, but nothing was done to stop it.
Investigators say Ethan Belcher's parents beat him to death and family members say the couple abused Ethan and his 3-year-old brother constantly. we wanted to know what can be done to prevent tragedies like the one which happened under this roof.
Now charged in his death, are his mother Valeria Lynn Hamilton, and stepfather Shane Robert Shelton.
The house where Ethan lived has exposed plywood walls, boards over some windows and no curtains covering others. After one look at the house on Spring Garden and it's hard to believe anyone lived there.
"It's heartbreaking. We want every child to have kind of a happy, healthy, childhood," said Melanie Richards.
Richards is the director of Kids Talk Children's Advocacy Center. It's one organization people can turn to for help with abused children.
"In order to report something you only have to have a suspicion," she said. "What we know when we make a report is it's really helpful if you do not remain anonymous. there are strict laws about what can be released about whose making a report."
Detroit police say, over the weekend that Hamilton and Shelton beat Ethan to death, and also injured his 3-year-old brother.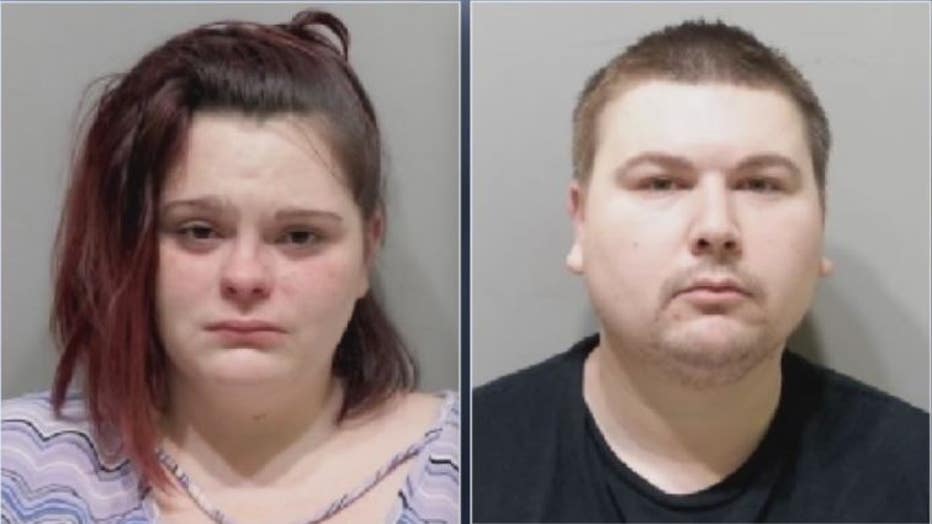 Mother Valeria Lynn Hamilton and stepfather Shane Robert Shelton.
FOX 2 spoke to his aunt Wednesday.
"This baby suffered some very severe abuse through his life - and I tried to report it last year," said Ashley Belcher, Ethan's aunt. "I had pictures. I took them to the hospital myself."
Ashley Belcher says she tried to get Ethan out of his parents' custody but was denied.
She filed a police report with Lincoln Park police in 2021.
In a statement, Lincoln Park's Police Chief Raymond Watters tells FOX 2:
"Everyone was saddened to hear about Ethan and our thoughts and prayers go out to the family we did have an incident in 2021 where Ethan suffered some minor injuries and CPS had placed the children.
"An investigation was conducted, and a warrant request was sent to the Wayne County Prosecutor's Office for review.  Unfortunately,  the warrant was denied."
But a spokeswoman for the Wayne County Prosecutor's Office says the warrant wasn't denied.  It was sent back for further investigation and never returned.
More than a year later, experts say Ethan Belcher's death will traumatize his relatives — including his brother.
"We know that child abuse crosses all genders, races, and socio-economic status," said Richards. "It's not someone else's problem or a neighborhood's problem. It is our problem. All of us need to work together to stand up for children."
Richards says 5,400 child abuse cases are reported and verified in Wayne County every year. That includes Ethan's family which will work with trauma teams on coping and trying to break the cycle.