Report: Drug users intentionally overdose at 'Narcan parties'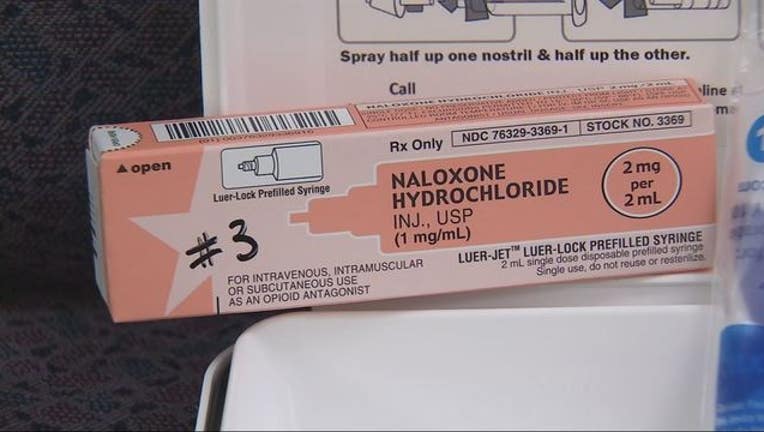 article
In North Carolina, emergency responders say they're seeing a spike in the use of Narcan - the drug that revives individuals after an overdose. But it's not by mistake - they say people are intentionally overdosing at 'Narcan parties'.
WSOC in Charlotte reported on Thursday that partiers get high in a house or cars in public places. When an emergency responder arrives, they administer the drug which apparently gives the user a rush.
"With Narcan readily available and over the counter now, they are having group gatherings called Narcan parties," Chris Richardson, Emergency Management Services battalion chief for Rowan County, told WSOC. "They will have numerous people around."
According to the report, Richardson told a story of one couple who od'd on heroin at a shopping center because they knew an ambulance with Narcan was just a phone call away from helping them. Richardson said that when they bought their drugs, they didn't want to wait to get home, so they did it in public so they would be found and revived.
The numbers may support the claims. In 2016, the county reported 292 calls where Narcan was given. Through June, they've already responded to 284 calls.
Michigan opioid deaths up 54 percent, Narcan training available for all
Health professionals say people coming to after being given naloxone are often groggy and confused and may experience withdrawal but do not typically become violent.
An Ohio sheriff made news last month when he said his deputies would not carry the antidote.
Butler County Sheriff Richard Jones remains opposed for safety reasons because, he asserts, people can become hostile and violent after being revived with naloxone, which can reverse the effects of an opioid overdose.
"I don't do Narcan," Jones told The Cincinnati Enquirer. "They never carried it. Nor will they. That's my stance."
Information from the Associated Press was used in this report