Rocked by inflation, most don't share Biden Administration economic optimism
FOX 2 (WJBK) - President Joe Biden's administration is celebrating new economic jobs numbers, but Metro Detroiters aren't sharing in the joy saying they are being slammed by inflation.
"I think they have it all wrong," said shopper Tony Cox.
Well you won't find too many people who disagree with that statement… when it comes to our economy.
FOX 2: "When you talk to your family and friends what are their biggest economic concerns?"
"The price of everything is going up -  and the economy not looking better even though we keep being told every day that the economy is great," said shopper Kelly King.
The most recent year-over-year inflation figures we have the Consumer price index fell to 6.5 percent. That's better than the more than 9 percent we saw in the summer, but the job market remains relatively strong.
The US reports it added more than 500,000 jobs in January - equaling lower-than-expected unemployment stats despite rising interest rates. It has created a quagmire for the Federal Reserve.
"The Fed raising the interest rates that's not going to change anything," said Cox. "I do think that there is a problem with the war in Ukraine and it is also having a huge impact on the economy here."
Dr. Michael Greiner, an Oakland University business professor and economist, described the current conditions.
"Is the market concerned? Yes. But the problem is, the market doesn't know where things are going," he said.
Friday's stocks were lower after the close Friday - despite coming off those strong jobs numbers. Greiner says that is an indication that more interest rate hiking pain is in store.
"That's why Powell gave the speech of saying, look, we are going to be increasing rates going forward, there are going to be more rate raises coming down the line," he said."There's no doubt that this problem is not resolved yet and they still need to figure it out. By the same token there's a lot of positive stuff out there."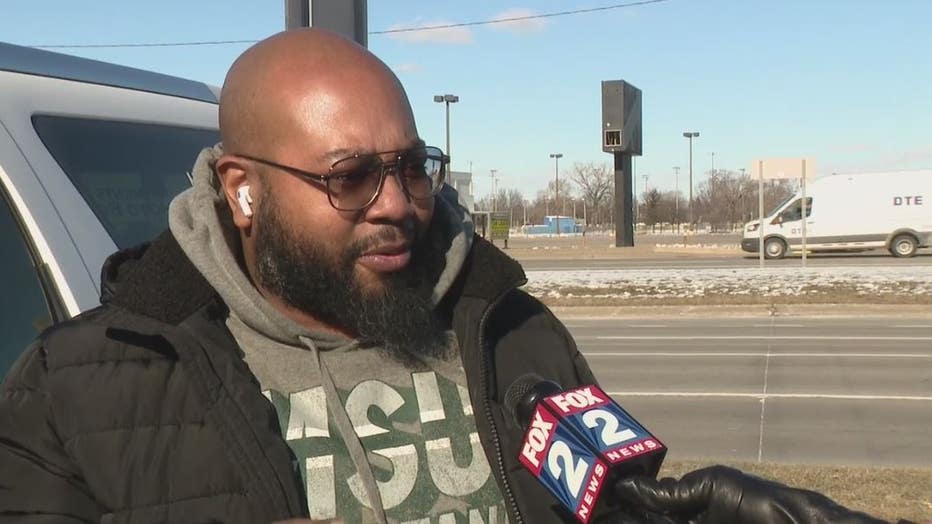 Metro Detroiter Tony Cox.