Second funeral service for Rep. Dingell in Washington, D.C. today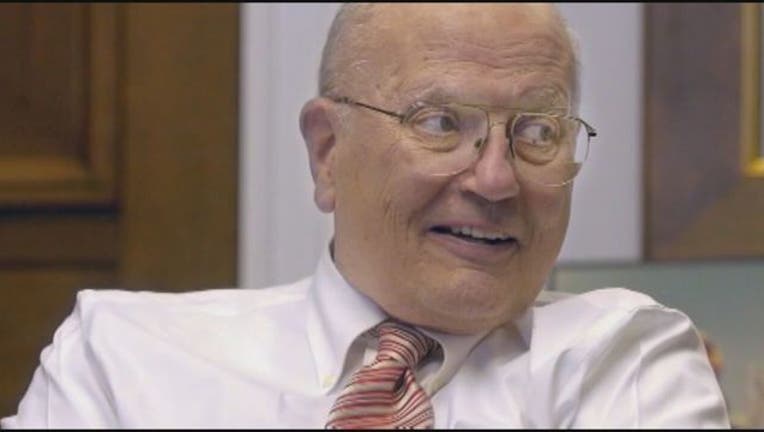 article
WASHINGTON, D.C. (FOX 2) - America is preparing to honor the life of longtime Congressman John Dingell. On Thursday, a second funeral service is being held in Washington, D.C.
The funeral mass is scheduled to begin at 10:30 a.m. It will be held at Holy Trinity Catholic Church. On Friday, Dingell will be interred at Arlington National Cemetery.
You can follow along live with the funeral mass this morning on FOX 2 News on TV, in app or live on FOX 2 News Now here on our Facebook page.
Members of Congress paid their respects earlier this week as the motorcade carrying Dingell's casket paused at the U.S. Capitol.
A few dozen lawmakers, including House Speaker Nancy Pelosi and Senate leaders, put down their umbrellas in the chilly mist as the motorcade approached on Tuesday afternoon. They put hands over their hearts when it stopped.
Dingell's widow, Rep. Debbie Dingell, got out of the vehicle behind the hearse and hugged her fellow members of Congress, one by one. Then she climbed back in and the motorcade moved on.
The flag-draped casket came to Washington from Dingell's hometown of Dearborn, where a funeral was held in his district. Pelosi was among lawmakers who were en route by plane but had to turn back because of bad weather.