Secretary of State Jocelyn Benson won't run for empty Stabenow Senate seat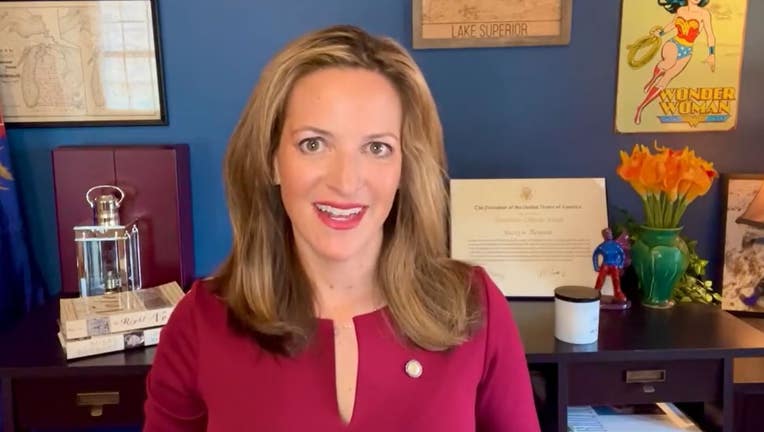 article
FOX 2 (WJBK) - The Michigan Secretary of State announced she is not running for the empty Senate seat left by the retiring Debbie Stabenow.
Jocelyn Benson stated her intention on social media Friday, saying that despite an outpouring of support she feels the need to stay in her current role.
Stabenow, a Democrat, is capping a nearly 50-year run in politics and plans to retire rather than seek reelection in 2024.
Benson says she sees the biggest battle on the ballot in 2024 is protecting our democracy, which fueled her decision to stay put.
"Since Sen. Debbie Stabenow announced her retirement in January I have received many calls and much encouragement (and even a candle) from every corner of our state, asking me to seriously consider becoming a candidate in 2024 to represent Michigan in the US Senate," she said. "The encouragement and support has been extraordinary. I have spoken with and listened to so many of you. I'm deeply grateful for the confidence you have in me as a leader for our state and country.
"As a result it's clear that the best way to protect our Democracy in Michigan and nationwide in 2024 is to be fully focused on ensuring our elections prevail over those who willingly spread lies about our elections to advance their own agenda."
Benson rehashed stolen 2020 election claims by some in the Republican Party in what helped add to her resolve.
"We must fight to re-center our political discourse on the facts and the truth," she said, "We must fight to ensure government operates transparently to earn the trust of all citizens. We must fight to protect the people who protect our democracy. And we must continue to fight to ensure every voice is heard and every vote is counted."