Semi hauling steel coils cut off on I-94, flips over
ANN ARBOR, Mich. (FOX 2) - The driver of a semi truck and a car were both unhurt Wednesday morning when the truck was cut off by the other driver and wound up flipping over on I-94.
According to Michigan State Police, the driver of the semi, which was hauling steel coils, was going west on I-94 at Wagner Road in Ann Arbor when they were cut off by another car. 
The semi tried to stop, which caused the bed of the truck to be detached from the cab, flipping the cab onto the shoulder and ditch of the highway. 
MSP said both drivers were hospitalized with non-life threatening injuries.
The westbound lanes of I-94 are all closed as MSP cleans up the wreckage. Drivers are asked to avoid the area. There is no timetable for when the interstate will be reopened.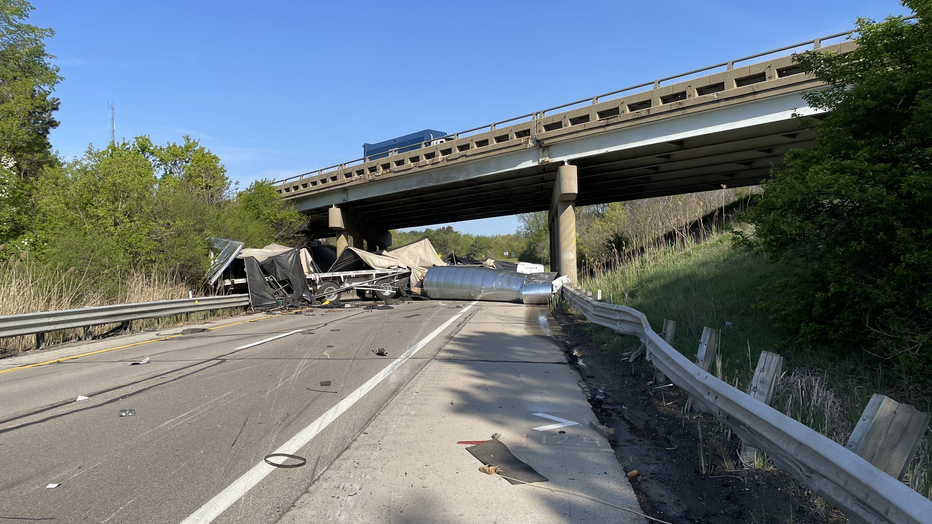 Michigan State Police said a car cut off a semi-truck on I-94 at Wagner Road, causing it to flip over and come detached from its laod of steel coils. Photo: MSP