'I don't want reality,' U.S. senator says as he grills panelist on race, children's books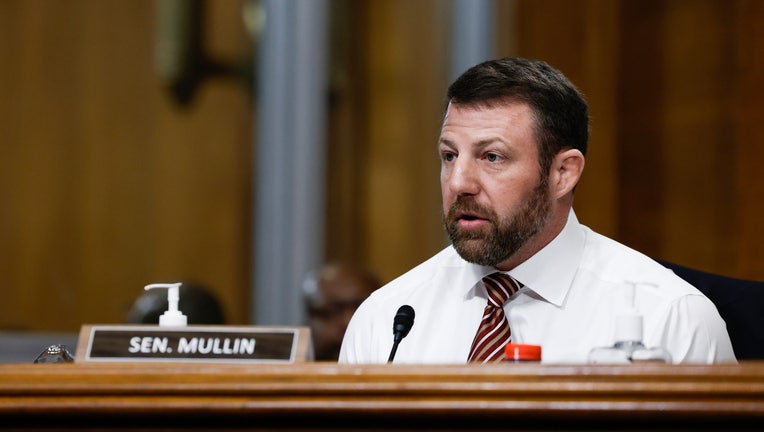 article
WASHINGTON - A congressional hearing to discuss the nation's child care crisis was interrupted by loud laughs and claps this week when a U.S. senator declared "I don't want reality!" as he grilled a panelist on race and children's books.
Sen. Markwayne Mullin, an Oklahoma Republican and first-term senator, was asking questions during a Wednesday hearing held by the Senate Committee on Health, Education, Labor and Pensions.
The committee is chaired by U.S. Sen. Bernie Sanders, and the hearing was titled "Hearings to examine solving the child care crisis, focusing on meeting the needs of working families and child care workers."
After speaking about the cost of federalizing child care and Sanders being a socialist, Mullin started reading from a children's book about race called, "Our Skin."
He said the book teaches children that White people "made up an idea called race."
"They sorted people by skin color and said that White people were better, smarter, prettier, and they deserved more than everybody else," Mullin read from the book in his hand.
READ MORE: DeSantis inspires push to make book bans in Republican-controlled states easier
He pointed out that he, too, has experienced racism as a citizen of the Cherokee Nation.
Mullin, a former mixed martial arts fighter, then asked each of the panelists who spoke at the hearing to tell him whether it's better to teach children about "Our Skin" or "the 'Jesus Loves Me' lyrics."
"Just tell me which one, I don't have time for an explanation," he said.
He interrupted the first panelist repeatedly as she spoke before moving on to the others and interrupting their answers, too.
"When you teach this, don't you think that other people are gonna start saying that White kids are to blame?" he asked.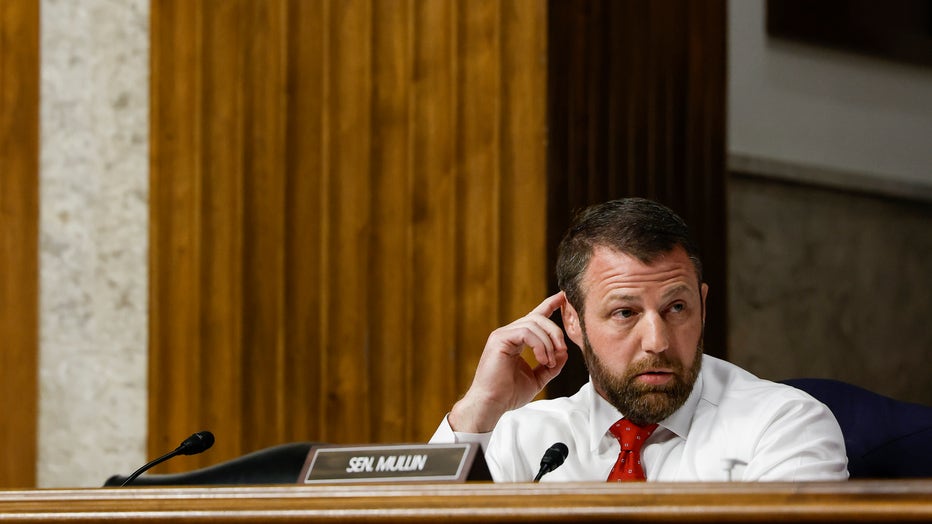 Sen. Markwayne Mullin (R-OK) speaks during a Senate Health, Education, Labor, and Pensions Committee hearing featuring former Starbucks CEO Howard Schultz in the Dirksen Senate Office Building on Capitol Hill on March 29, 2023 in Washington, DC. (Pho
"It's exactly what they're going to teach," he answered for himself as he interrupted the second panelist.
As he grilled another panelist about teaching Jesus, the panelist said, "First, I think it is important that we teach Jesus."
"Jesus is what we teach," she continued as Mullin spoke over her. "But the reality is …"
Sanders then stepped in and asked Mullin to let her answer the question, to which Mullin said, "I don't want reality. I'm asking the question: which one is better?"
That's when the chamber erupted in laughter.
"We have it on tape," one lawmaker could be heard saying.
"[I] misspoke," Mullin replied, then continued to ask which one is better.