Shake Shack opening in Detroit on February 23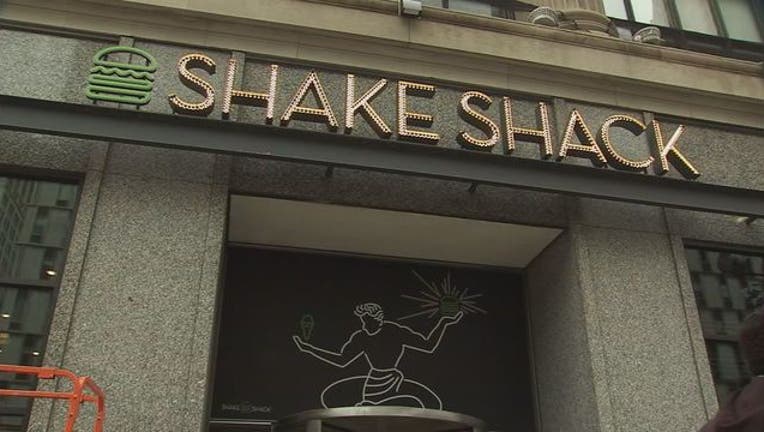 article
DETROIT (WJBK) - It's official -- Shake Shack is making its Michigan debut later this month. The new Shake Shack location will open in Detroit on Thursday, February 23 at 11 a.m.
The New York City-based fan favorite will be in the First National Building at 660 Woodward, just off Campus Martius this. Last May, the company said it would open in the summer, so it looks like things went ahead of schedule.
A few cool things to watch for in the new restaurant -- tabletops made of reclaimed bowling alley lanes and artwork on display from Detroit-based artist Jesse Kassel. Starting March 1, you can order food right off your phone with The Shack App, too.
Shake Shack is known for shakes, all-beef burgers, chicken and crinkle cut fries. In addition to the Shack classics, the Downtown Detroit Shack will be spinning up a selection of local frozen custard concretes: Motor City Mix (vanilla custard, peanut butter sauce, Bon Bon Bon dark chocolate with Rocky's honey roasted peanuts and chocolate toffee) and the Pie Oh My (vanilla custard, Sister Pie featured pie). A remix on the fan favorite Shack Attack, Detroit edition (chocolate custard, fudge sauce, Zingerman's Black Magic Brownie and Mast Brothers Shake Shack dark chocolate chunks, topped with chocolate sprinkles) will also be available. 
Shake Shack has locations across world including London, Instanbul, Dubai, Tokyo, Moscow and its original location in New York City.
"We're proud to be part of the incredible renaissance happening in Detroit," said Shake Shack CEO Randy Garutti last May. "We're looking forward to being an active participant in this creative and forward-looking community. It's an honor and a privilege for Shake Shack to add to the dynamic fabric of this great city."
Since the original Shack opened in 2004 in NYC's Madison Square Park, the company has opened multiple locations in 14 states and the District of Columbia, as well as international locations including in London, Istanbul, Dubai, Tokyo, Moscow and more.
To take a look at their menu, visit www.shakeshack.com.