Sheriff: Missing teen Jayme Closs has been found; suspect in custody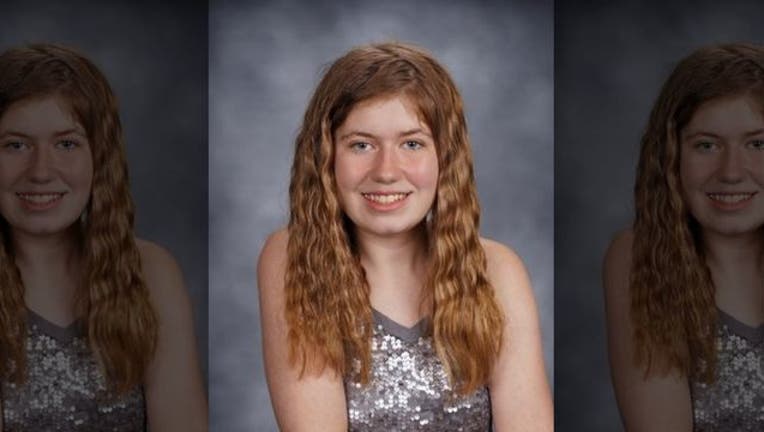 article
BARRON COUNTY, Wisc. (AP/FOX 10) -- Sheriff's officials in Wisconsin's Barron County say Jayme Closs, a teenager whose parents were found shot dead inside their home in October, has been found alive.
Closs's disappearance was the subject of a nationwide search for the teen, with an AMBER Alert issued for the teen. At the time, authorities believe Closs was inside her home when her parents were killed, but was gone by the time deputies arrived at the scene. Investigators said Closs was quickly ruled out as a suspect.
On Thursday night, Barron County's Sheriff, Chris Fitzgerald, announced the good news on the department's Twitter page.
Officials with the Douglas County Sheriff's Department posted a note on its website saying Jayme was "located" in the Town of Gordon at 4:43 p.m. Thursday, and a suspect was apprehended in the town about 10 minutes later. The note offered no other details. The department's non-emergency line rang unanswered Thursday evening and Sheriff Thomas Dalbec didn't immediately respond to an email.
The Town of Gordon lies about 65 miles north of Barron. 
A news conference is scheduled for 10:00 a.m. (local time) on Friday in Barron.
Earlier on Thursday, Barron County Sheriff's officials had to quash news that Closs was relocated, saying that heavy law enforcement presence near a county southwest of Milwaukee was not related to Closs. Officials then announced they have found Closs, approximately three hours later.
Sheriff's officials in Barron County say they will reunite Closs with other family members on Thursday night.
This story is developing. Check back for further updates. The Associated Press (AP) contributed to this report. FOX 10 reported on this story from Phoenix.