Sheriffs search for 19-year-old man suspected of shooting father in face in Port Huron Twp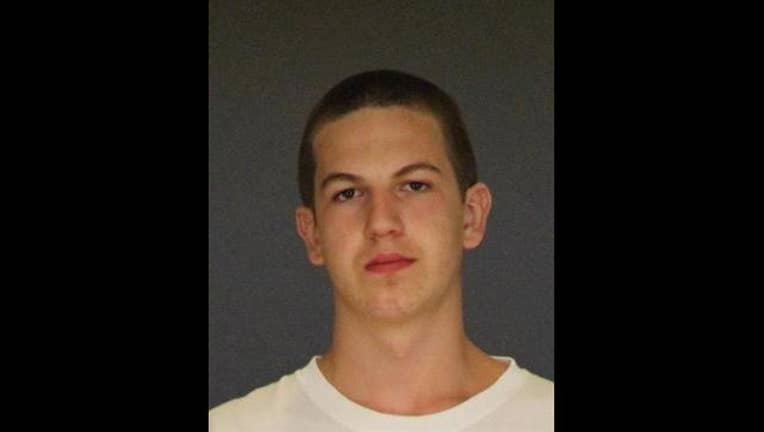 PORT HURON, Mich. (WJBK) - The St. Clair County Sheriff's Office is searching for a man suspected of shooting his father in the face Sunday morning in Port Huron Township.
The shooting happened at approximately 10 a.m. Sunday on Oak Street, near 26th Street. 
Police say Mack Kuefler, 19, allegedly shot his father in the face and left the area on a bicycle.
The victim was transported to the hospital with a gunshot wound, but information on his condition has not been released.
Deputies and detectives from the Sheriff's Office, along with officers from the Port Huron Police Department searched the area, but did not locate the suspect.
Kuefler is described as a white male, approximately 6-foot-2-inches tall and weighing approximately 180 pounds. He was last seen wearing a black tank top and black pants. It is unknown if he is still armed.
The Sheriff's Office provided a mugshot of Mack Kuefler from June of 2017, however they did not provide information about Kuefler's prior charges.
The Sheriff's Office is asking that anyone who sees Mack Kuefler does not approach him and calls 911 with his location immediately.