Shipwreck found in Lake Erie could be nearly 200 years old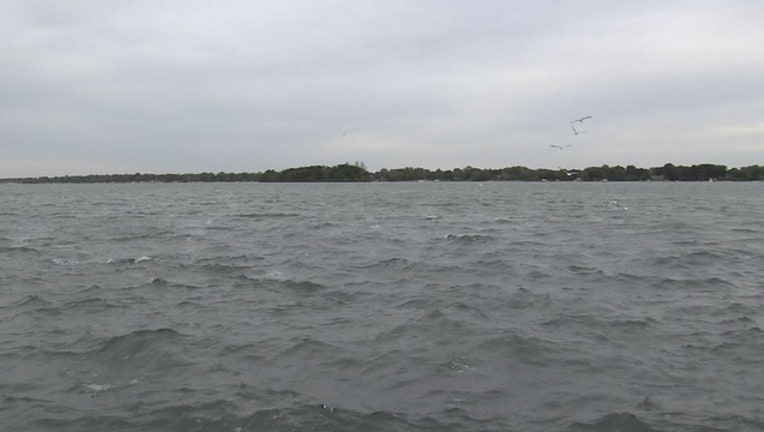 article
TOLEDO, Ohio (AP) - Shipwreck hunters are planning to excavate around a Lake Erie wreck this summer that they think could be the remains of a schooner that went down nearly two centuries ago.
Its size, design and location point toward it being a sailing ship called the Lake Serpent, which sunk in 1829, the National Museum of the Great Lakes said Monday.
That would make it one of the oldest wrecks ever discovered on Lake Erie. The shallowest of the Great Lakes where violent storms whip up in a hurry is home to hundreds of wreckage sites. Many have been found in recent years by a small, dedicated band of hunters.
To determine whether the latest discovery to be announced is indeed the Lake Serpent, divers will first need to get a closer look at wreckage and move away the sediment covering part of the ship.
The museum set up a fundraising site to raise money for the surveying and excavation.
"Because it's so small, that makes it very, very old," said Tom Kowalczk, who spotted the wreckage on his sonar screen in the summer of 2015. "That puts it way back to an early time frame and really limits the possibilities."
Members of the Cleveland Underwater Explorers and the museum have been digging through historical records and newspaper clippings to come up with the names of vessels it might be.
They've narrowed the list to three, with the Lake Serpent being the most likely answer, said Carrie Snowden, the museum's archaeology director.
"That's our working theory," she said.
The schooner was built in 1821 in Cleveland at a time when the city had less than 1,000 residents. Its job was to carry cargo - produce, flour, whiskey, limestone - to ports along the lakes.
It went down eight years later with a load of stone and a small crew near Kelleys Island off the Ohio shoreline.
The body of one crew member was spotted in the lake days later while the bodies of the captain and his brother washed up on the shore of Lorain County in the fall of 1829, according to a newspaper report.
The ship had an unusual carving of a serpent's head in the bow.
The museum is raising money so that divers this summer can remove the sediment that surrounds the bow to see if they can find the serpent's head. They also plan to take measurements, examine how the ship was constructed and look for any artifacts that could identify the ship as the Lake Serpent.
"If it isn't that," said Snowden. "We just have to keep digging some more."