Soldier salutes funeral procession in pouring rain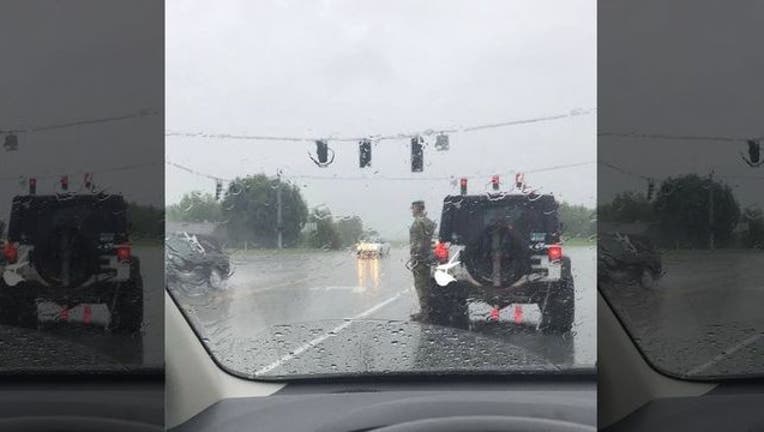 article
(FOX NEWS) - Erin Hester was on her way to work after a lunch break when a soldier got out of his car in the pouring rain to salute a funeral procession as it drove by in Vine Grove, Kentucky last week.
"As soon as he got out of the car, it made me tear up," Hester told Fox News.
Kentucky law states that funeral processions have the right-of-way at intersections when accompanied by an escort. Hester said that lately she had noticed that people weren't pulling over and stopping for funeral processions in the town, adding that the soldier "went above and beyond."
"It was amazing that he wasn't only respecting the deceased, but also respecting a family that he doesn't even know," Hester said.
Hester posted a photo of the soldier on Instagram and Facebook and the post has received over 100,000 shares and 142,000 likes.
More on this story at FoxNews.com