Starbucks CEO rolls out 'triple shot' strategy for growth
The chief executive of Starbucks is looking to boost the coffeehouse chain's growth with a newly revealed strategy. 
The "Triple Shot Reinvention with Two Pumps," unveiled Thursday during an event in New York City, comes less than a year after CEO Laxman Narasimhan took over the top job from Howard Schultz. The company described it as "the next step in the re-founding of the company," building off "reinvention" plans previously put forward by Schultz.
Under its new "triple shot" strategy, its three primary efforts will include "elevating" the brand, "strengthening and scaling" its digital capabilities and increasing its global presence, the coffeehouse company said.
Part of its brand elevation is to involve further product innovation. It will look to "targeted dayparts and growing food attached with all-day breakfast and all-day snacks," among other things, according to Starbucks.
HOWARD SCHULTZ STEPS DOWN FROM STARBUCKS BOARD
In North America company-operated stores, Starbucks reported seeing 20% growth over fiscal year 2023 in its hot breakfast category. Its food offerings overall brought roughly $6 billion in the same such locations, per the company.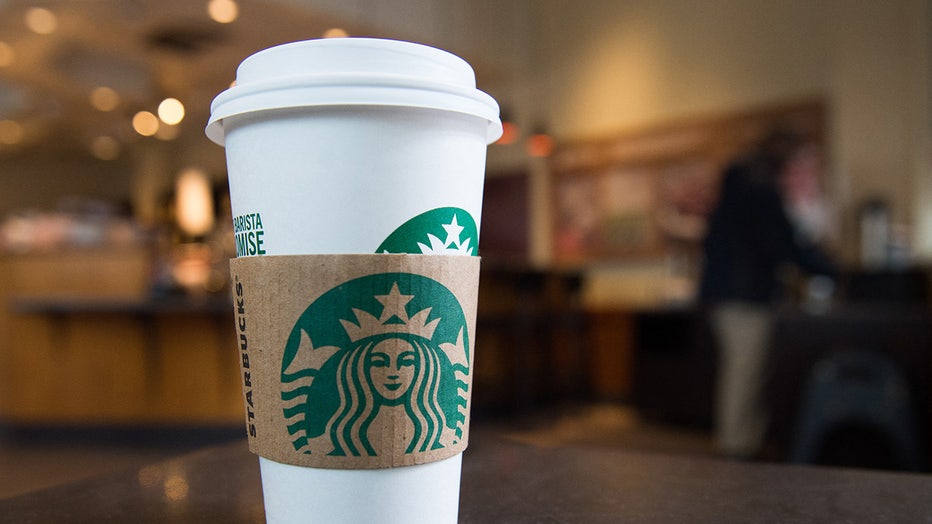 File: Starbucks cup. (Credit: SAUL LOEB/AFP via Getty Images)
Within the next half-decade, the company aims to increase its total Starbucks Rewards member count twofold from its current 75 million. That would mean lifting its global members to a total of 150 million.
STARBUCKS HOLIDAY DRINKS, RED CUPS RELEASE DATE REVEALED: WHAT'S NEW AND WHAT'S RETURNING
An executive said Thursday that the company is "on track" to do so.
Starbucks also hinted that a pair of new "Rewards Together" partnerships would roll out in the next half-year. It already has one with Delta Air Lines that kicked off in 2022.
Customers can expect a financial institution and a hospitality company – neither of which Starbucks identified by name – to team up with the coffeehouse chain in the near future.
In terms of upping its global operations, Narasimhan and the company have their sights set on hitting 55,000 stores by 2030. It wants to have 35,000 locations in international markets by the end of this decade, according to Starbucks.
RELATED: Starbucks holiday cups: Here's a look at this year's designs
There were around 38,000 Starbucks stores across the world as of Oct. 1, which represented a 6.5% increase year over year. North America had 17,800 of those while international markets hosted some 20,200.
STARBUCKS CHANGES ICE FOR DRINKS, SPARKING DEBATE
On top of the "triple shot" efforts, the company is seeking to reduce its costs by another $3 billion.
Starbucks shares jumped nearly 9.5% on Thursday after better-than-expected quarterly results.
So far this year, the stock is little changed.