Suspects in Greektown Hotel elevator murder in court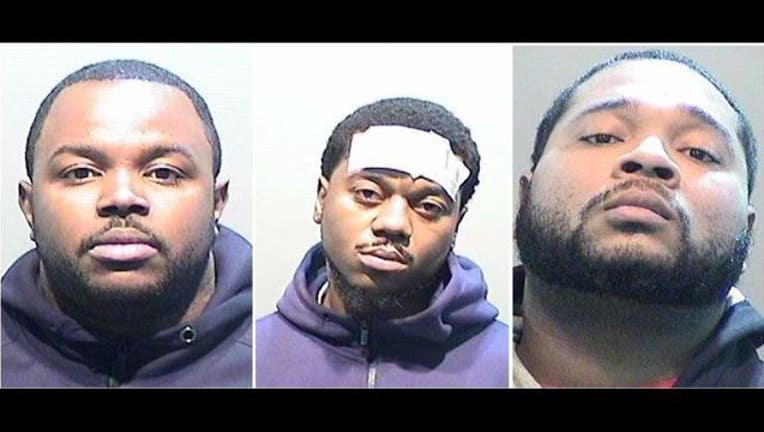 article
DETROIT (WJBK) - The three men charged with murdering a man and leaving his body in the elevator at Greektown Hotel and Casino are in court on Wednesday for a preliminary hearing.
Rodney R. Pritchett, 29, of Detroit, 30-year-old Shawn Wilson of Farmington Hills and 30-year-old Carlile Jackson of Detroit have been charged in connection with the homicide of Shunsaiah Glaze on Dec. 2.
The preliminary hearing is set for Wednesday morning. 
Police say around 4 a.m., an argument broke out between Pritchett. Wilson, Jackson and Glaze in a 9th floor hotel room. Glaze left the room and got into the elevator, and the other three followed him.
Three charged in Greektown Hotel elevator murder
That's when officials say Pritchett shot the victim with a handgun, striking Glaze in the torso. It is alleged that Jackson and Wilson then tampered with evidence left in the elevator.
The victim was pronounced dead at a local hospital, while the suspects were taken into custody and transported to the Detroit Detention Center.
Pritchett was charged with first-degree premeditated murder and felony firearm. Wilson is facing second-degree murder, tampering with evidence and felony firearm. Jackson was charged with second-degree murder and tampering with evidence.