Suspicious man knocking on doors in Auburn Hills prompts school lockdown, SWAT teams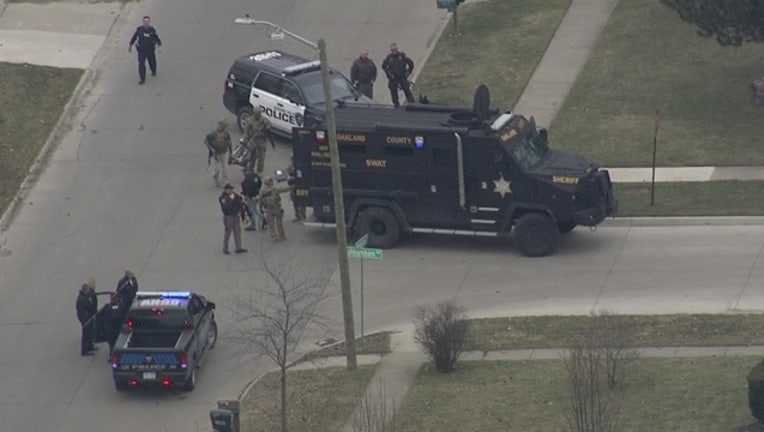 article
AUBURN HILLS, Mich. (WJBK) - A suspicious man in an Auburn Hills neighborhood who knocking on doors prompted an elementary school lock down and eventual help from SWAT teams Monday afternoon.
We're told the man was going around knocking on doors along Ashburnham Street in the early afternoon. Police say they caught up with the man and attempted to question him, but the suspect fought with officers and barricaded himself inside a home just before 1 p.m.
The man stayed inside the home for about two hours and eventually came out with his hands up.
Meanwhile, R. Grant Graham Elementary School was locked down. The school is near I-75 between South Boulevard and Auburn Road.
It's not clear right now if the suspect was inside his home or a stranger's home. His name has not yet been given.
No injuries were reported.
This is a developing story. Stay with FOX 2 for updates.