Taco Bell letting fans decide which discontinued menu item to bring back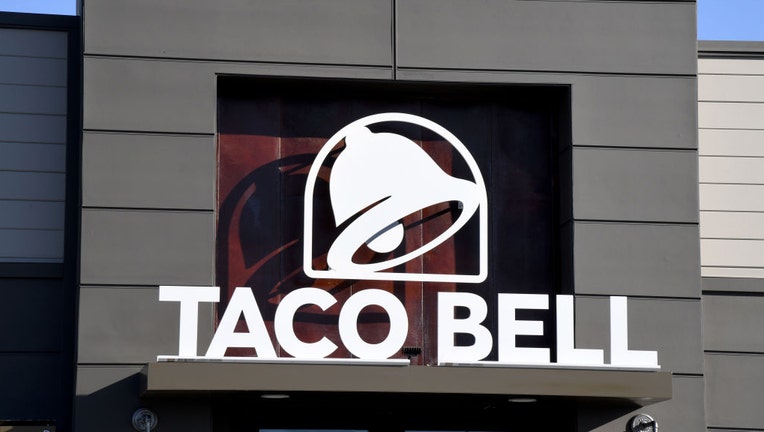 article
IRVINE, Calif. - It's the battle of taco versus burrito for Taco Bell fans.
The fast-food chain announced this week that fans can vote to bring back one of two discontinued menu items, happening now through April 12. 
The contenders are "fan favorites," the Beefy Crunch Burrito with Fritos Flamin' Hot Flavored Corn Chips – last seen in 2018 – against Cool Ranch Doritos Locos Tacos – which was on menus until 2019. 
Rewards members can cast a vote daily in the Taco Bell app, the chain said. The winner will be announced on April 13, and on menus "for a limited time" participating U.S. locations in late 2023, it added.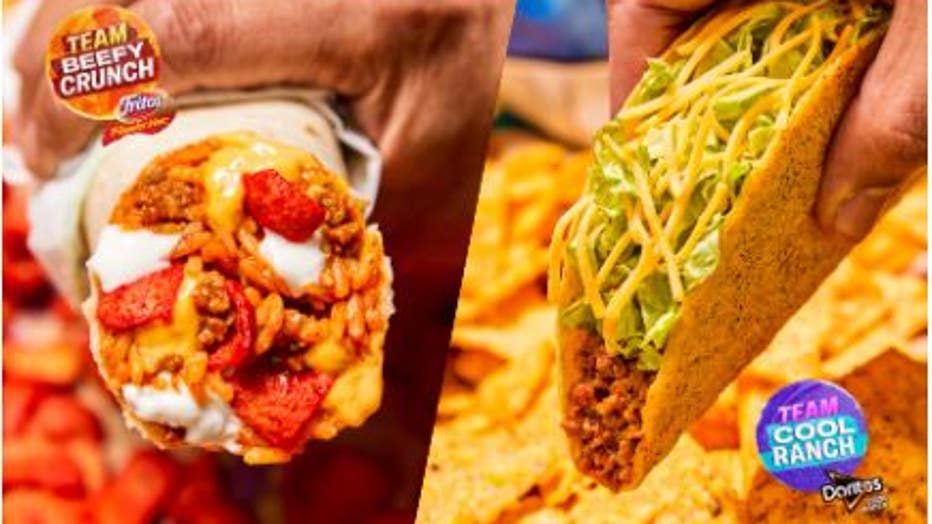 Taco Bell's Beefy Crunch Burrito with Fritos Flamin' Hot Flavored Corn Chips is going head-to-head with Cool Ranch Doritos Locos Tacos. (Credit: Provided / Taco Bell)
Last year, Taco Bell ran a similar campaign, allowing fans to vote on the saucy Enchirito versus the Double Decker Taco, with the Enchirito ultimately coming out as victor with 62% of the vote.
"We've heard our fans' passionate pleas and seen their grassroots campaigns – and even tattoos – for us to reintroduce former menu items, and now, it's up to these fan-made movements to decide which item comes out a winner," Dane Mathews, Taco Bell's chief digital officer, said in a statement. 
"Our fans rigorously turn to our social media to voice their menu item love and we're excited to give them the opportunity to redistribute that passion through this unique in-app voting experience that impacts real change on our menus,"  Mathews added. 
Taco Bell executives have indicated in the past that the company's "magic formula" for growth includes  bringing back items periodically to generate brand buzz. Last year, Taco Bell demonstrated this by bringing back another popular menu item: the Mexican Pizza. 
The chain eliminated the Mexican Pizza, along with four other foods, in November 2020 in an effort to create a faster and "more seamless" restaurant menu and experience. But after an online petition and social media outcry from fans, the brand announced that it would return nationwide.
But Taco Bell quickly sold out after severely "underestimating" demand, and finally, the chain said in September 2022 that the Mexican Pizza was coming back to stay permanently.
Taco Bell also recently said it plans to bring back a '90s hit to its menu. Starting in June, the chain will reintroduce the Volcano Burrito, Volcano Taco and the option to add Lava Sauce on any item.
This story was reported from Cincinnati.