'Take Care of Maya': Family's $200 million lawsuit against All Children's Hospital goes to court
VENICE, Fla. - A child in extreme pain, a mother's suicide, allegations of child abuse and an unconventional Ketamine therapy took center stage in a Sarasota County courtroom on Thursday as opening statements were heard in a case highlighted in the Netflix documentary 'Take Care of Maya'.
The Kowalski family claims the actions of doctors, the Department of Children and Families and Johns Hopkins All Children's Hospital pushed the mother of a then 9-year-old girl to take her life and filed a $200 million lawsuit against the medical center.
"Maya Kowalski was falsely imprisoned and battered, she was denied communication with her family," said Greg Anderson the Kowalski family lawyer. 
On Thursday, tears flowed down Maya's face as an attorney described how her mother died by suicide while she was being forced to stay at Johns Hopkins All Children's Hospital while an allegation of child abuse was being investigated. 
"From their doctors point of view, those doctors in the ER and the hospital view Beata was crazy and they thought she was going to try to hurt her daughter. Then explain why Maya did not come in with a bruise, bump, cut, scrape, any bad medical tests," said Anderson. 
Why was Maya taken to the hospital? 
According to the Kowalski family, Maya's father rushed her to the emergency room at Johns Hopkins All Children's Hospital in October 2016 because she was having an intense flare up of pain.
PREVIOUS: Family in Netflix's 'Take Care of Maya' takes lawsuit against Johns Hopkins All Children's to court
The family says she suffers from Complex Regional Pain Syndrome (CRPS), which is a rare and debilitating chronic condition.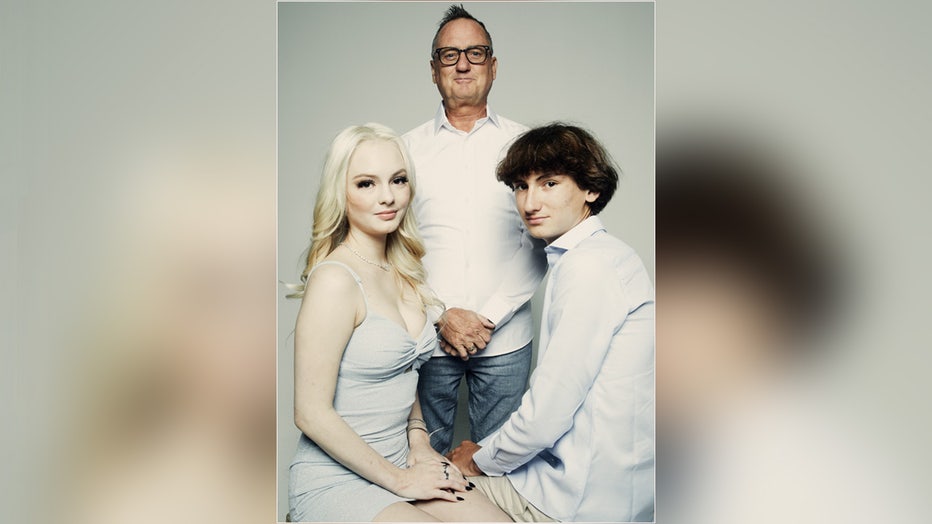 NEW YORK, NEW YORK - JUNE 09: (L-R) Maya Kowalski, Jack Kowalski and Kyle Kowalski of 'Take Care of Maya' pose for a portrait during the 2023 Tribeca Festival at Spring Studio on June 09, 2023 in New York City. (Photo by Erik Tanner/Getty Images)
Why was Maya taking Ketamine? 
The Kowalskis say Maya had been receiving Ketamine infusion therapy for more than a year as part of her treatment for CRPS.
PREVIOUS: 'Take Care of Maya': Jury selection begins in civil case against Johns Hopkins All Children's Hospital
Ketamine is an anesthetic that reduces sensation and can have hallucinogenic effects. It is sometimes abused recreationally and in high doses, ketamine can cause coma or death.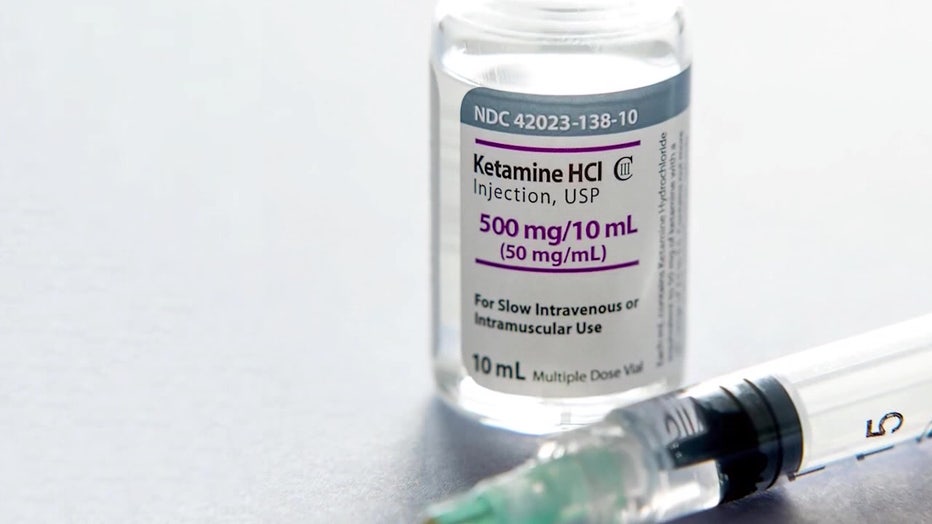 Doctors can prescribe ketamine infusion therapy for mental health illnesses and chronic pain.  
"Ketamine is a synthetic drug that was created in the early 1960s, so we would have another form of an anesthetic," said Clint Fletcher, a certified registered nurse anesthetist who owns Complete Ketamine Solutions of Tampa, one of eight clinics in his group.
He said ketamine is an approved medical drug that can sedate patients and makes them feel detached.
"We use it widely and very effectively for treatment of mental health like depression, anxiety, PTSD," said Fletcher. "With our use in anesthesia, it's used very widely for pain control postoperatively. We also do a lot of chronic pain management with ketamine as well."
While at the hospital, Maya's mother Beata Kowalski, insisted the hospital give her daughter Ketamine. Her persistence alarmed hospital staff and they called in a report to the Child Abuse Hotline. 
They suspected Beata Kowalski, who was a registered nurse, was making her daughter sick.
When the hospital's attorney began his opening statements, he noted that several hospital staffers believed Beata Kowalski suffered from Munchausen syndrome by proxy (MBP) and they were trying to protect Maya. 
As for how early treatment can start, it varies.
"I know in our organization our threshold is about 13 years old, some may treat younger than that," said Fletcher.
He added that the drug can also get a negative reputation.
"I think some of the hesitancy or reluctance of people to understand that is surrounded by the fact that ketamine is a controlled substance. It does have a potential to be abused on the street, much like any drug," said Fletcher.
But Fletcher said the drug is safe and effective when used clinically.
"From a moral, ethical standpoint, we do have to limit. We don't let them come in two or three times a week for four years. But if they're on a moderately conservative regimen of ketamine, this drug can really help these patients live a better life," said Fletcher.
Why wasn't Maya allowed to see her family?
A judge ordered Maya to be sheltered at the hospital while the child abuse allegations were being investigated. The child wasn't allowed to be discharged to her family or another treatment facility and could not see her mother.
According to both the Netflix documentary and the lawsuit, Maya's CRPS physician confirmed her condition and course of treatment to Johns Hopkins staff, but they continued to press forward with a child abuse case against Beata Kowalski.
After 87 days of not seeing her daughter, Beata Kowalski died by suicide. She left a note saying she could no longer take the pain from being away from her daughter and being treated like a criminal.
"We had no reason to wish this family harm and we still don't, the issue here is who is responsible for it. We will go over the facts and what the facts don't show in terms of any connection of what was done by All Children's and that tragic result," said Howard Hunter representing, John Hopkins All Children's Hospital.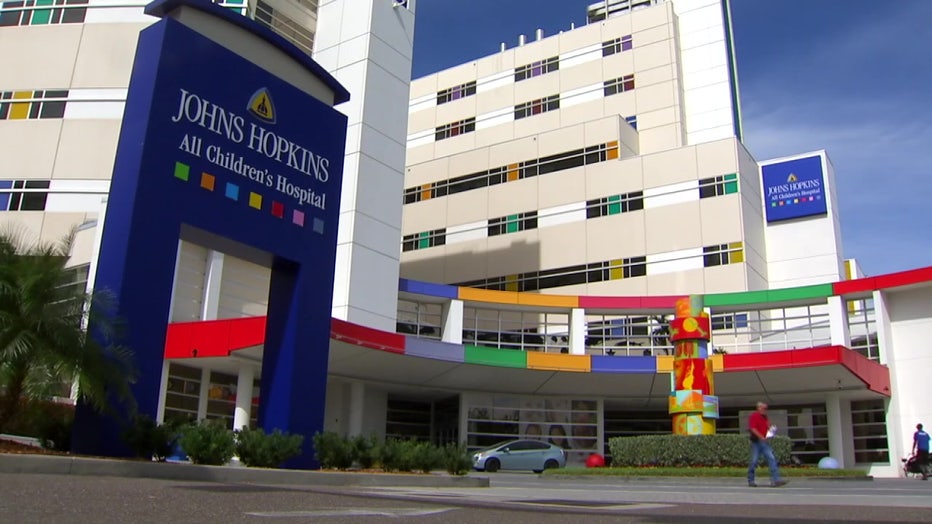 File: Johns Hopkins All Children's Hospital 
Jurors will ultimately have to decide whether what happened to the Kowalski family could have been prevented and if the hospital's actions pushed Beata Kowalski to take her own life. 
"We ask in this case for you to consider not only compensatory damages to try to make them whole for these terrible things, but also punitive damages to deter them to punish them and to deter this type of behavior in the future," said Hunter.  
The family already settled with the DCF Suncoast Center and child abuse pediatrician Dr. Sally Smith who once worked for the center, but is no longer employed by the organization.
Earlier this week, the Kowalskis dropped a case against DCF social worker Catherine Bedy, who was a focus of the documentary.
The family's attorney reportedly described the decision as a 'walkaway agreement', which means the family chose to drop the suit against Bedy while continuing to sue the hospital.
The Kowalski family is suing for $55 million dollars in compensatory damages and $165 million dollars in punitive damages.
The trial is expected to last about two months.