Tanker carrying sulfuric acid overturns on US-23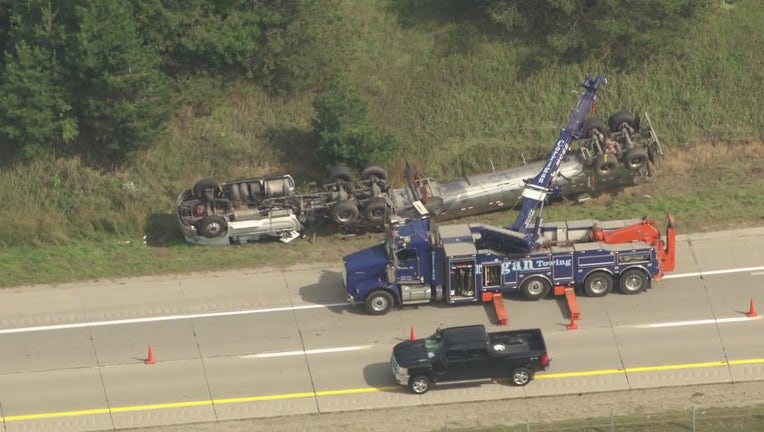 article
FENTON, Mich. (FOX 2) - A portion of US-23 in Livingston County is expected to be closed for the rest of the day after a tanker truck carrying sulfuric acid overturned earlier on Tuesday.
Hazmat teams are expected to be in the area of Runyan Lake Road to remove the spilled acid for the rest of the day and possibly into the night, Livingston County Sheriff's office said.
Police said the crash happened Tuesday morning in the northbound lanes. Crews are now on standby to lift the truck back up after it overturned into a ditch next to US-23.
Police said the acid is contained, and hazmat teams would move it to another container before the truck could be removed. 
MORE: Major Lodge Freeway lane and ramp closures to extend until November
The sheriff also asked people to avoid the area. For anyone who lives within 2,000 feet of the area are asked to close their windows and vents as a precaution.