Major Lodge Freeway lane and ramp closures to extend until November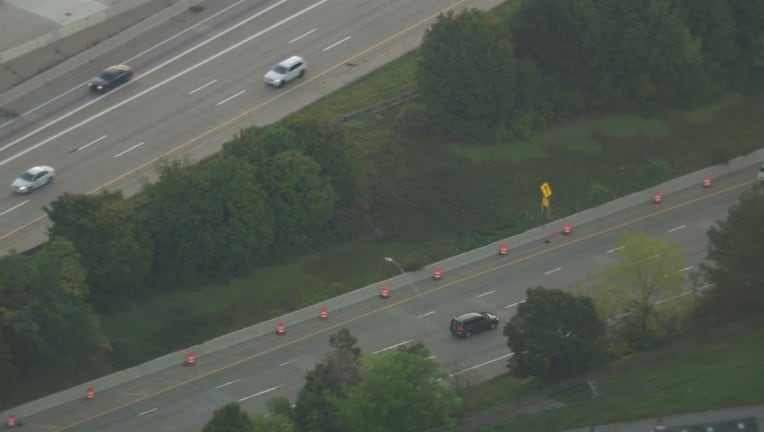 article
DETROIT (FOX 2) - Fall is settling in but that doesn't mean Michigan's construction season has cooled. 
For the next few months, getting on and off the Lodge Freeway in Detroit will be tricky with several ramps under construction as the Michigan Department of Transportation does work on several bridges.
There are multiple rounds of changing lanes and ramp closures, starting with Monday, Sept. 18. 
Beginning at 7 a.m. through early October, the southbound M-10 ramp to eastbound M-8 will close. Traffic will be detoured to southbound M-10 then to northbound I-75 before being rerouted back onto the Davison Freeway
The next round of closures will kick off at 7 a.m. on Monday, Sept. 25 through mid-November.
Southbound M-10 between Glendale Street and Chicago Boulevard will have the right lane closed for work on the Calvert Avenue bridge
The ramp from Chicago Boulevard to northbound M-10 will be closed
So will the Web Street Ramp to southbound M-10
Calvert Avenue will be closed going over M-10
For that round of closures, eastbound Calvert Avenue traffic will be detoured to southbound Woodrow Wilson Street, then to eastbound Chicago Boulevard, then northbound to Hamilton Avenue.
MORE: Man dies from injuries after M59 crash near Rochester on Monday
Meanwhile, westbound Calvert Avenue traffic will be diverted to southbound Hamilton Avenue, then to westbound Chicago Boulevard, then north to Woodrow Wilson Street.
The last lane shift will start at 7 a.m. on Thursday from Nov. 9 to 18. 
Northbound M-10 between Chicago Boulevard and Webb Street will have the right lane closed for work on the Calvert Avenue Bridge, leaving only two lanes open
Both the Monterey Avenue pedestrian bridge and the Webb Street ramp to northbound M-10 will be closed