Teacher who stopped shooting: 'I had to save students'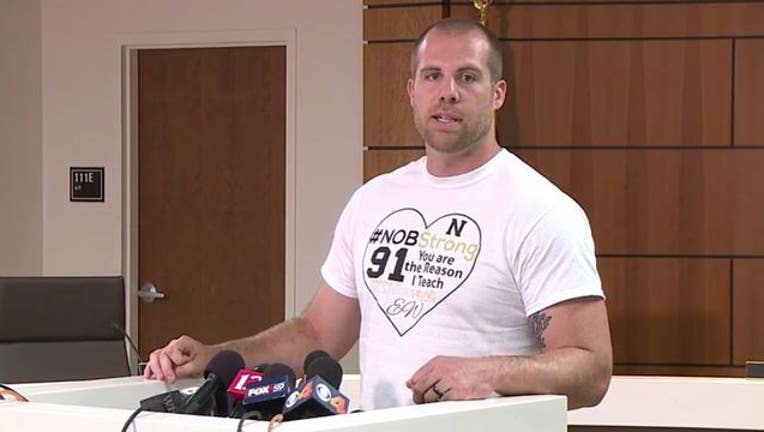 article
NOBLESVILLE, Ind. (AP) - A teacher who was shot while tackling and disarming a student at an Indiana school said Monday that his swift decisions "were the only acceptable actions" to save his seventh-grade classroom.
Jason Seaman spoke publicly for the first time since the shooting Friday, thanking the Noblesville community for its support. He also praised the 13-year-old student who was also shot and urged everyone to think about her as she recovers.
Seaman is credited with stopping an armed student who entered his Noblesville West Middle School classroom. The 29-year-old teacher was shot but not seriously injured.
"I want to make it clear that my actions on that day, in my mind, were the only acceptable actions I could have done given the circumstances," said Seaman, a former college football player. "I deeply care for my students and their well-being. That is why I did what I did that day."
Seaman spoke for just a few minutes and declined to answer questions from reporters.
The family of the only other person shot, student Ella Whistler, was in critical but stable condition. But school principal Stacey Swan said she's improving.
"Her courage and strength at such a young age is nothing short of remarkable," Seaman said. "We all should continue to keep her in our minds as she continues to recover."