Teen sisters missing for nearly 11 months found alive, woman accused of abduction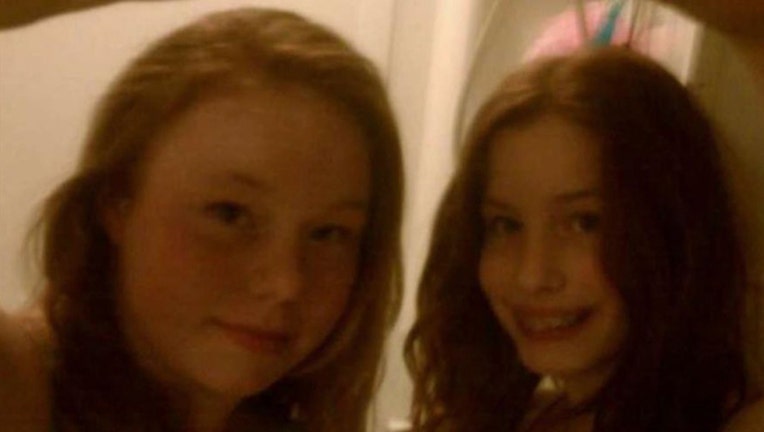 article
VESTAL, N.Y. (AP) - A pair of teenage sisters who were reported as runaways last year actually had been abducted by a family acquaintance, and a telephone tip led to their rescue this week, authorities say.
Fifteen-year-old Ky-Lea Fortner and 13-year-old Shaeleen Fitch-Fortner were found Wednesday night in Vestal, and a suspect has been arrested, as well as the girls' mother, who's accused of helping in the kidnapping, authorities say.
The sisters were living with a foster family less than 10 miles away in Binghamton in April 2015 when they were reported as runaways, state police said.
The acquaintance, 29-year-old Amanda Hellman, is accused of kidnapping them on their way to school and holding them against their will for 11 months. She also "conducted numerous acts to prevent law enforcement from returning the two children to their foster parents," according to a criminal complaint.
Investigators wouldn't say how the girls were treated in captivity or what prevented them from leaving. They also wouldn't comment on Hellman's motives.
"Last April, two teenage girls left for school and did not return home. Tonight everyone should know that the two girls are safe," Broome County District Attorney Steve Cornwell said.
Hellman was jailed without bail on kidnapping charges. Her lawyer entered a not guilty plea at her arraignment Thursday.
The girls' mother, Cindy Fortner, 36, was arrested Friday, New York State Police said. Investigators did not specifically detail the allegations against her, but Cornwell told reporters outside the courthouse that she was charged with "aiding and abetting."
"The allegations are that Cindy Fortner, along with Amanda Hellman, arranged for the two girls to be picked up and not return to their foster parents," he said.
Fortner sobbed as she was led into court by police. She was ordered held without bail. It wasn't immediately clear if she had an attorney who could comment on her behalf.
Cornwell praised the work of investigators to find the girls. He said more than 50 witnesses had been interviewed in the case.
"While people went on with their lives last April, the state police continued to search every single day for 11 months," Cornwell said. "The investigation was expansive and they never stopped looking for these two teenage girls."
The sisters are now in the care of the county's child protective services.