TESTING Police say $14,000 in drugs sent to wrong home, holding at station for rightful owners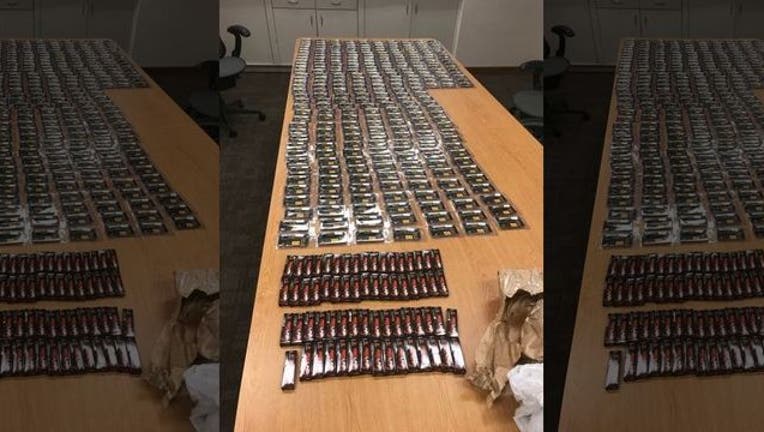 article
(FOX NEWS) - A homeowner in Indiana opened an unexpected package on Monday to discover drugs worth more than $14,000 inside, officials said.
The Columbus Police Department said the package contained 358 packages of liquid THC, otherwise known as liquid marijuana.
"Asking for a friend.... I hear CPD is looking for the owner of 358 packages of THC Vape Juice with a street value of $14,000 mailed to the wrong house in Columbus yesterday," police said on Twitter. "Stop by and see us during regular business hours to claim. Don't forget your ID #dontsmokeandmail #oopsie"
It's not the first time drugs were shipped to the wrong home in the city located nearly 50 miles south of Indianapolis.
The same thing happened last year in Columbus, when someone dropped off five and a half pounds of marijuana to the wrong address, according to FOX59.
Authorities said no one ever dropped by to claim those drugs from the police station.